Thousands of displaced people are getting free bread provided daily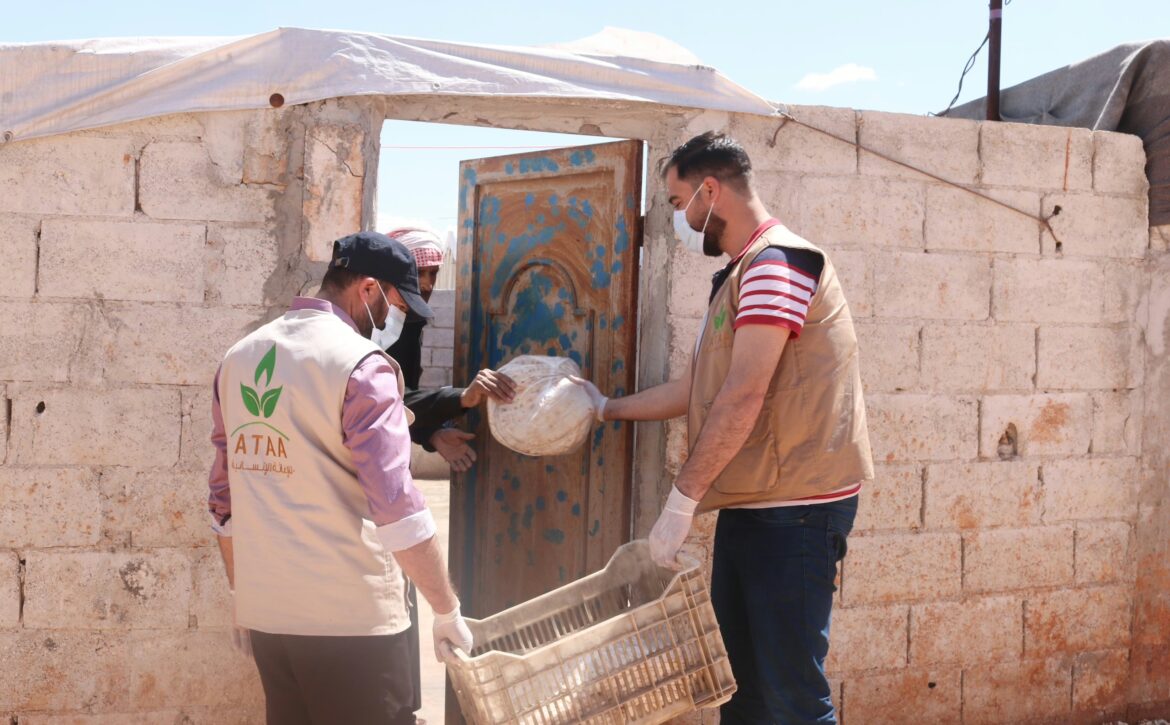 ATAA Humanitarian Relief Association continues to distribute 100,000 bundles of bread daily to thousands of displaced people in villages and camps in northern Syria, as a part of the project to support bread, which is a basic item on the Syrian family's table.
With the start of this Coronavirus pandemic, more than 100 points have been established to distribute bread in the targeted areas, in order to prevent people from making crowds in front of bakeries and to preserve the public health.
According to the project's manager in the association, Osama Zakaria, this project aims to enhance the living situation of displaced people in northern Syria, to help the most vulnerable groups and to help the displaced families to secure the most essential food element for a decent living.
This comes at a time when obtaining fresh bread has become one of the biggest concerns that people face in light of the sharp decline in the Syrian currency and the high prices in which bread is being sold in the market.
Zakaria pointed out that the project provides many complementary services to the Syrian community in the northern regions, as it provides the operational cost of the bakeries while securing job opportunities for members of the community, and it makes annual contracts with a number of wheat farmers in order to obtain their crops.
In the end it produces ready and fresh bread to reach the consumers of our community members.
It is worth mentioning that ATAA Association cooperates in implementing the bread distribution project with several donors, most notably the United Nations World Food Program, Qatar Charity, in addition to a number of charity organizations in several Arab countries.