These scenes amaze you. You stand helpless and bewildered in front of the horror of what you see and the cruelty of what you hear. The first time you feel a strange feeling, you feel pain and helplessness. The first impact of any event in a person's life is not the same as its impact the second or third time. This is exactly what the young men and women volunteers of the community experienced. With the beginning of their rush to help people twelve years ago in Syria.
‍
In northern Syria, for years, volunteers have been dealing with thousands of cruel stories, and scenes of war and death are repeated before them on a daily basis, endless stories and events of families, and a tragedy here and there that they hear and live with their families. Some of them are being helped and the volunteers are lucky enough to help them, and the others are desperate for their situation, but the bitter conditions make it impossible to meet their needs.
‍
"There are always harsher scenes and renewed suffering," this is what the volunteer at Ataa for Humanitarian Relief Association, Amal Al-Sheikh, expressed and experienced in her field work. The situation of most people inside Syria is considered bad, in addition to the health, economic, and psychological condition of most people, which makes the volunteers working in northern Syria faced with a constant sense of responsibility and great pressure, they are forced to constantly work until late in response to their calls and to meet their basic needs.
‍
"The relief of an old man or woman, the laughter of a child after helping him is enough to erase the trace of all fatigue and sadness from the hearts of volunteers. The true joy of any volunteer lies when he sees the change in the lives of people who helped them during their years of volunteering."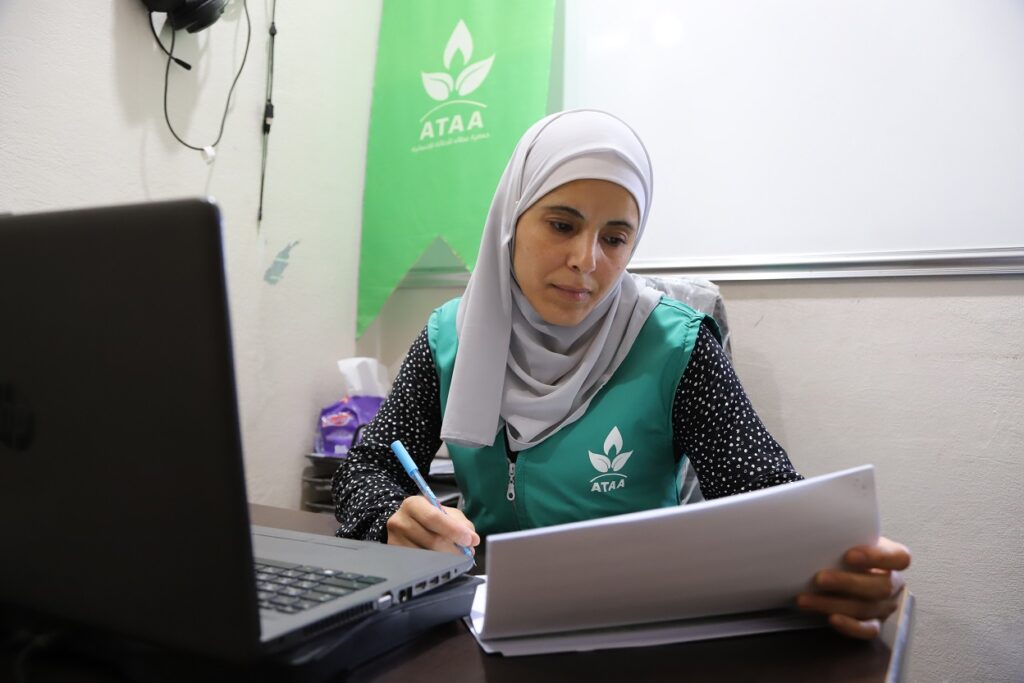 With all these circumstances, Amal realizes that a person in need does not need someone to cry with him as much as he needs someone who understands his problem and offers him a logical solution, and this is what prompted her to engage with her colleagues in volunteer work. "I suffered a lot from displacement, bombing, shortages and loss of basic materials for living, as I was moving from one area to another in the western and northern Aleppo countryside, and my house was bombed, and I and my family were harmed as a result of this bombing."
‍
Charitable work is a culture and a way of life for Amal and all of her male and female colleagues in various fields. It is providing assistance and effort in order to work to achieve good in society in general and for its individuals in particular. It is an internal will and a way for the prosperity of society, and this is what prompted the whole world to devote a day to celebrating charitable work and stimulating young people to participate in it and show its importance.