ATAA team from Kuwait visits our branch in Urfa and discusses ways to increase cooperation.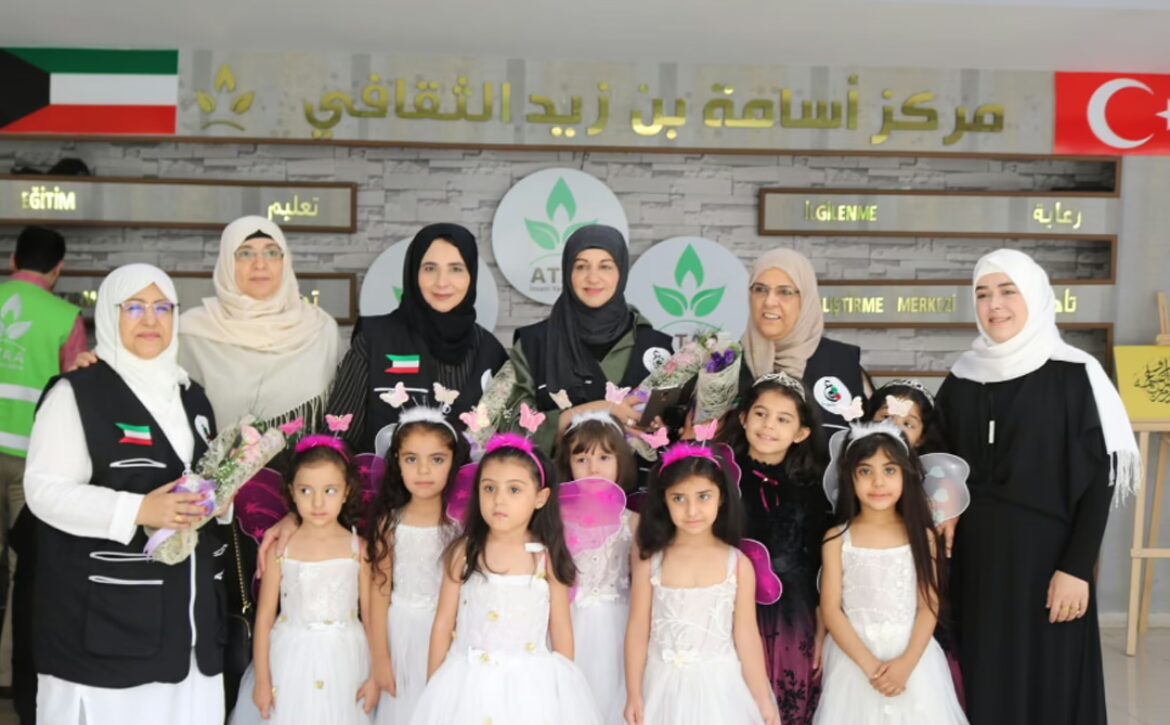 A delegation from ATAA Kuwait represented by Mrs. Wafa Al-Abdul Jader visited our branch in ShanliUrfa district, and they were received by the director of our branch in the district.
Ways to increase cooperation were discussed between both parties, and they took a look at the projects and the most important activities and events that are held by the Association; in addition to visiting our most prominent projects in the district (ATAA community centers, productive families project, female activities exhibition, and the hairdressing project.)
The team gave some financial gifts to orphans' families and to families with hard living circumstances from the Syrian refugees in the district.
At the end of the visit, our branch director offered a trophy of thanks and appreciation to the team ATAA Kuwait for their efforts in supporting Syrian refugees..