Ataa Dispensary..a medical edifice that provides free services to thousands of patients every month
The Ataa Medical Clinic and its laboratory continue to provide medical care, medicines and analyzes to patients, in the Ataa residential complex located in the Atma area, north of Idlib, and the surrounding areas since 2016.
Ataa Medical Clinic and its laboratory receive dozens of people with illnesses every day in specialized clinics. The clinic has several rooms: (Laboratory – Clinics – First Aid – Management Room – Waiting Rooms for Patients, Pharmacy with various types of essential and necessary medicines and medical supplies for first aid and bandages)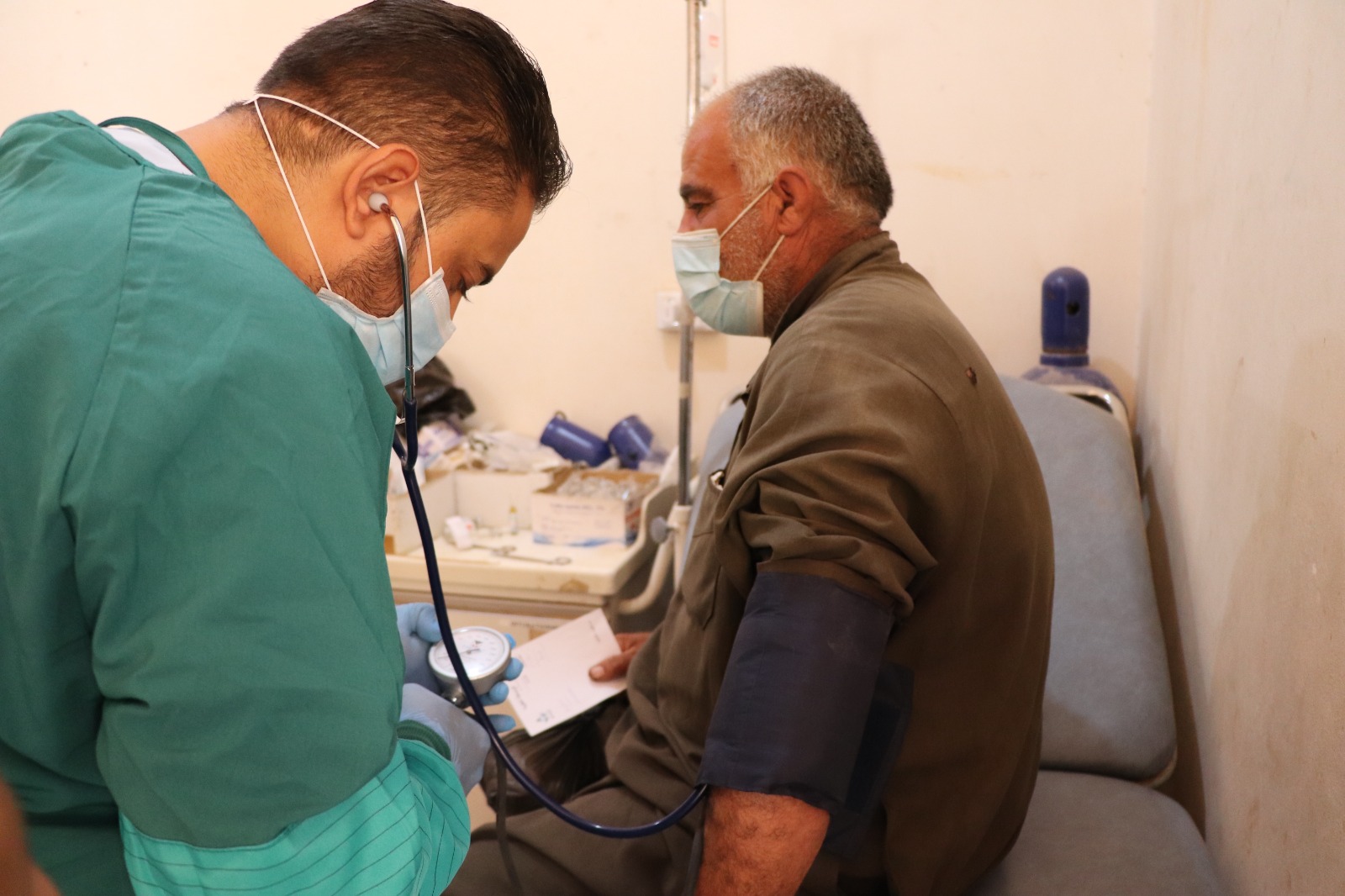 Ataa Clinic also provides medical services to patients at Ataa Residential Gathering, and more than 100 camps in the vicinity of the gathering, through its specialized clinics. (Polyclinic – indoor and general clinic – children's clinic – women's clinic – ambulance and bandage – medical analysis informant) At the rate of more than 6,000 patients per month, in addition to the laboratory that provides free medical analysis, the drug is then dispensed free of charge and the patient's condition is monitored periodically.  
health sector in Ataa seeks to improve access to primary and secondary health care services, raise awareness about diseases and prevent them, contribute to the rehabilitation of cadres working in the field of health care, through medical centers, prosthetic centers, mobile clinics, the Nursing School and Midwifery are also responsible for increasing the expertise of medical staff capable of dealing with exceptional circumstances.