The third "Ataa Residential Community" will finish its work early next month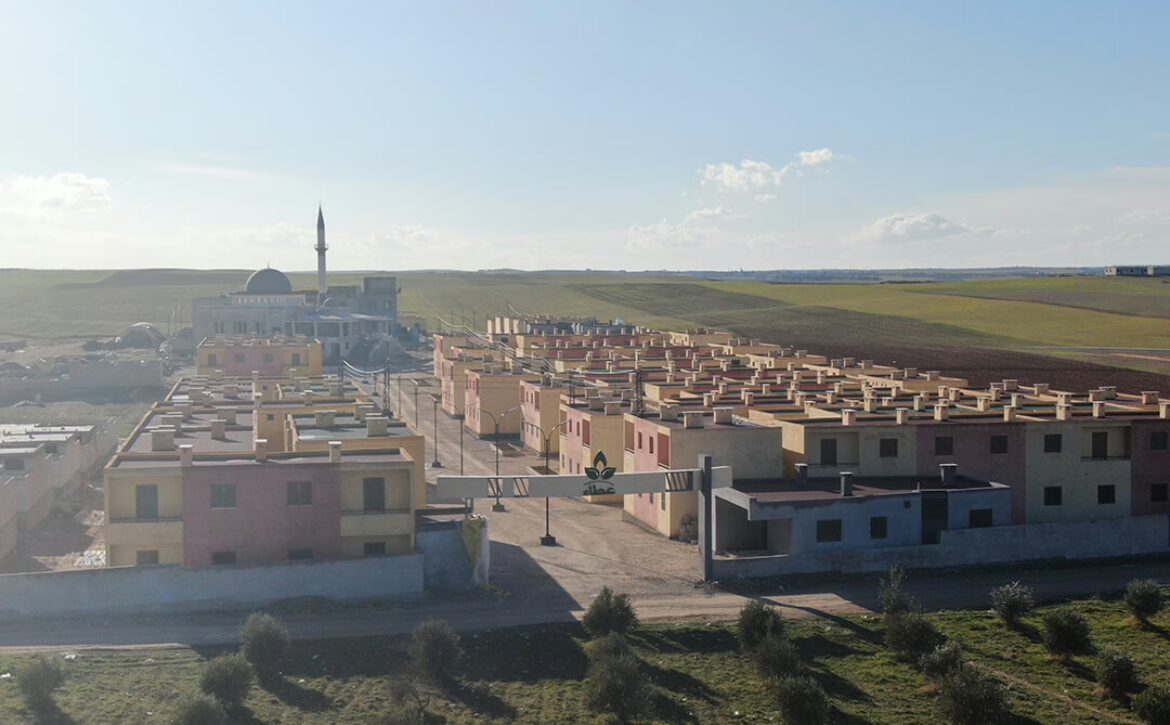 Hundreds of displaced families are waiting for the completion of "Ataa Residential Community" project, which Ataa Association began implementing in Jarablus area in Aleppo countryside in mid-2019, on the Syrian-Turkish border.
The work is expected to be completed in the first phase in early April 2021, which includes 260 housing units out of the complex that consists of 800 housing units. The community includes a mosque, a school, a medical clinic and a commercial market, and the community also contains gardens for children, and an administrative building to provide public services to its residents which contain providing general cleaning services for the community and its facilities, providing water and sanitation, and providing guarding for public facilities and others.
Ataa Association seeks through these communities to develop and strengthen contemporary social housing projects, and to set a clear definition of low-cost housing projects and adequate shelter for human dignity, in accordance with clear principles, in order to achieve the Association's goals in providing safe shelter for the displaced and vulnerable groups.
It is noteworthy that the idea of residential communities was launched at the beginning of 2014 as a response from Ataa Association to the large displacement towards safe areas in northern Syria, where the Association searched for durable solutions away from the tents and began with transitional housing units, so that the idea developed into the establishment of integrated housing complexes, the first of which was the "Ataa Residential Community" in Atma which is considered the first of its kind in the safest areas in northern Syria. The Association is currently working on establishing several housing complexes in northeastern Syria, and it is planned that the number of housing units that will be constructed will reach 3,500 during 2021, while those that have been completed so far have reached 2,168 housing units.