The targeting of al-Madjana camp to the east of al-Atareb city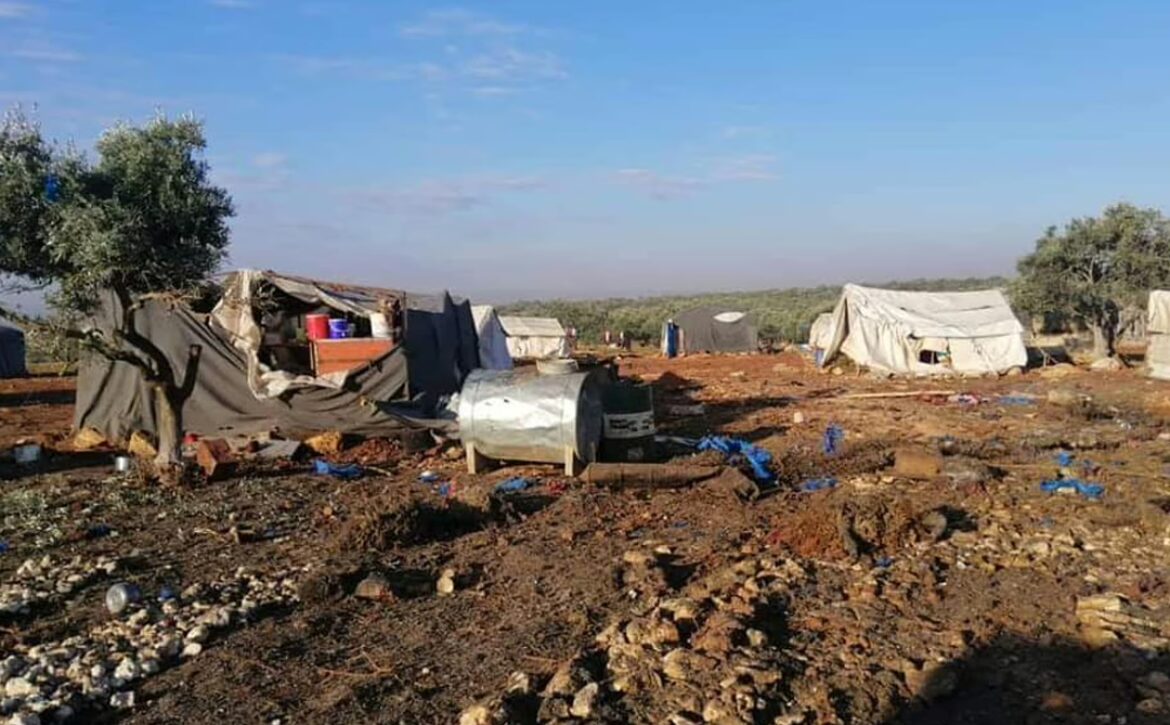 Al-Madjana camp inhabitants to the east of al-Atareb city have witnessed an awful day today. Air raids have led to the death of two women and some children were hurt after they already had to move from their homes in Maaret al-Numan and they came to this camp. The inhabitants of this camp are civilians who were damaged by the latest military operations on the south of Idlib since December 2019. These families received help and food aid from the emergency team in ATAA Humanitarian Relief Association within the campaign #With-the-generous.
Targeting civilians in camps is considered a crime against humanity and a new clear violation of the International Human Law after the crime of displacing them and taking their properties and homes from them.
Source: Syrian Civil Defense
Share and raise your voice against targeting civilians