Spinal Cord Injuries Center Returns to Work with the absence of Coronavirus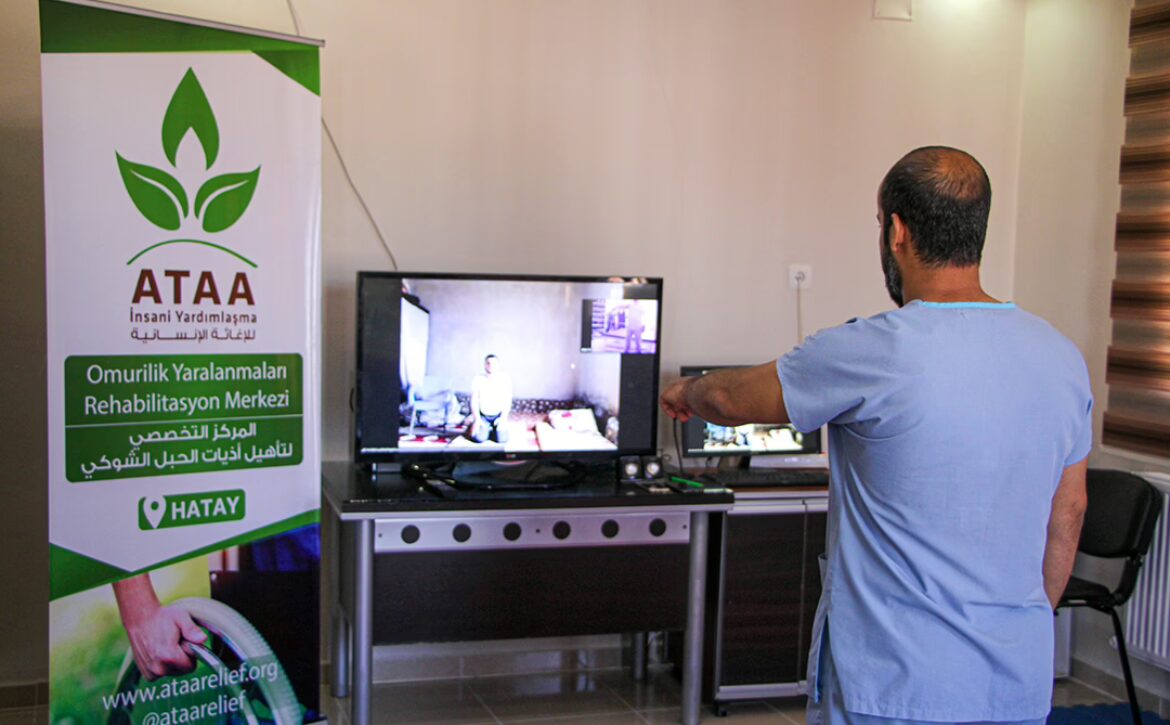 The Spinal Cord Injuries Center of ATAA Humanitarian Relief Association in Hatay State has reopened its doors for patients and clients at the center headquarters, after its remote work continued for more than two months due to the Coronavirus pandemic.

According to its director, Dr. Rami Al-Afendi, the center aims to provide natural and physical therapy services to war-affected patients, and to rehabilitate those with spinal cord or traumatic brain injuries and various paralysis cases during their stay, and it also works to support patients psychologically, educationally and socially.

Dr. Rami pointed out that the center can accommodate 35 patients and their companions at the same time, and it provides services to them during their treatment period that could last from three months to a year according to the type of the injury, and he noted that the center provides its services, from housing, living, nursing, medical rehabilitation, activities and leisure trips, in addition to providing electric wheelchairs for those in need, free of charge for patients and their companions.

The Center takes into account the full preventive measures during the current period, as medical equipment is sterilized continuously, and it takes into account all safety standards, such as masks, hands sterilization and social distancing rules, to limit the spread of Coronavirus.

It is worth mentioning that the ATAA Humanitarian Relief Association has been providing medical services for patients in the Spinal Cord Injuries Center in al-Rihaniyeh district, Hatay State since 2013, and more than 2000 patients have benefited from the center services since its start.