Samer.. a success story, a challenge, and a story that revives hope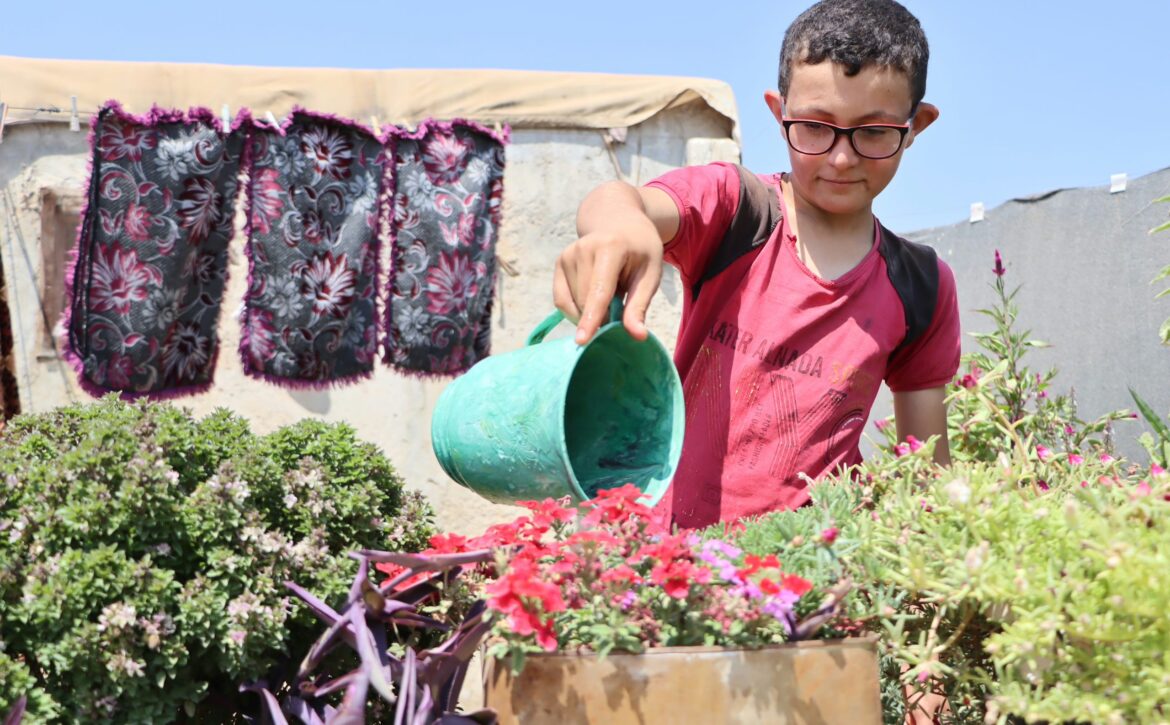 The suffering of children in Syria is increasing day by day, due to displacement, lack of attention and employment, in addition to the visual impairment of some children. 90 percent of the visually impaired people in the world live in places where people suffer from low incomes, in addition to poor water quality and a lack of necessary sanitation facilities. In Syria, one may add the bitterness of displacement and the harshness of life.
The 11-year-old child Samer is one of these cases. He was displaced with his family from the village of Qastoun in Hama countryside, to reside in Al-Luj camp near the city of Al-Dana in the northern countryside of Idlib. They left their home to escape the bombing and to seek safety, like many families, under harsh conditions because of which "Samer" lost contact with his friends with whom he used to spend most of his time, and his school accommodated him since his first classes.
The child Samer was subjected to many shocks in the new environment from his new friends, ignoring him and his peers don't play with him in his new school, which he moved to after his displacement due to his poor eyesight, in addition to his family's preoccupation with him due to the search for a new source of income, improving living conditions and arranging their needs in their new place of residence.
Days passed and the child's condition began to deteriorate and he was absent from school and gradually isolated from his friends. This was noticed by the case management team at Ataa Association for Humanitarian Relief, by following them up on in schools included in the Education Project. They checked the attendance records, and the child was often absent from school and sometimes came under pressure as a result of parental pressure on him to continue his studies.
The case management team decided to visit the child's family, and conducted an initial assessment of the child. In the second visit, a comprehensive assessment of the child's condition was conducted, and they developed a plan to restore the child's passion for school and playing and integrate him into the new community. This is done in coordination and agreement with his family, including conducting awareness sessions for the child, family and friends, and providing the necessary needs that contribute to integrating the child with his peers.
The team continued its work through field visits and intensive sessions for teachers in the school and for the child's family in the camp, and sessions with the child and his friends. In addition to carrying out many recreational activities with his companions, and recommending teachers to take care of his situation and guide them to contribute to getting him out of his isolation and integrating him with his peers, and motivating him to persevere in his lessons, in addition to providing him with some necessary needs such as medical glasses and school supplies.
Today, the child Samer is more active and energetic, and more integrated with his schoolmates, and in the camp in which he resides, he plays and studies and practices all his activities and becomes more and more passionate about life and achieving success day by day. He even went beyond that and began to dream and think of a way to reach a future in which he would be productive and successful, providing services to the people around him whom he loves and who loves him.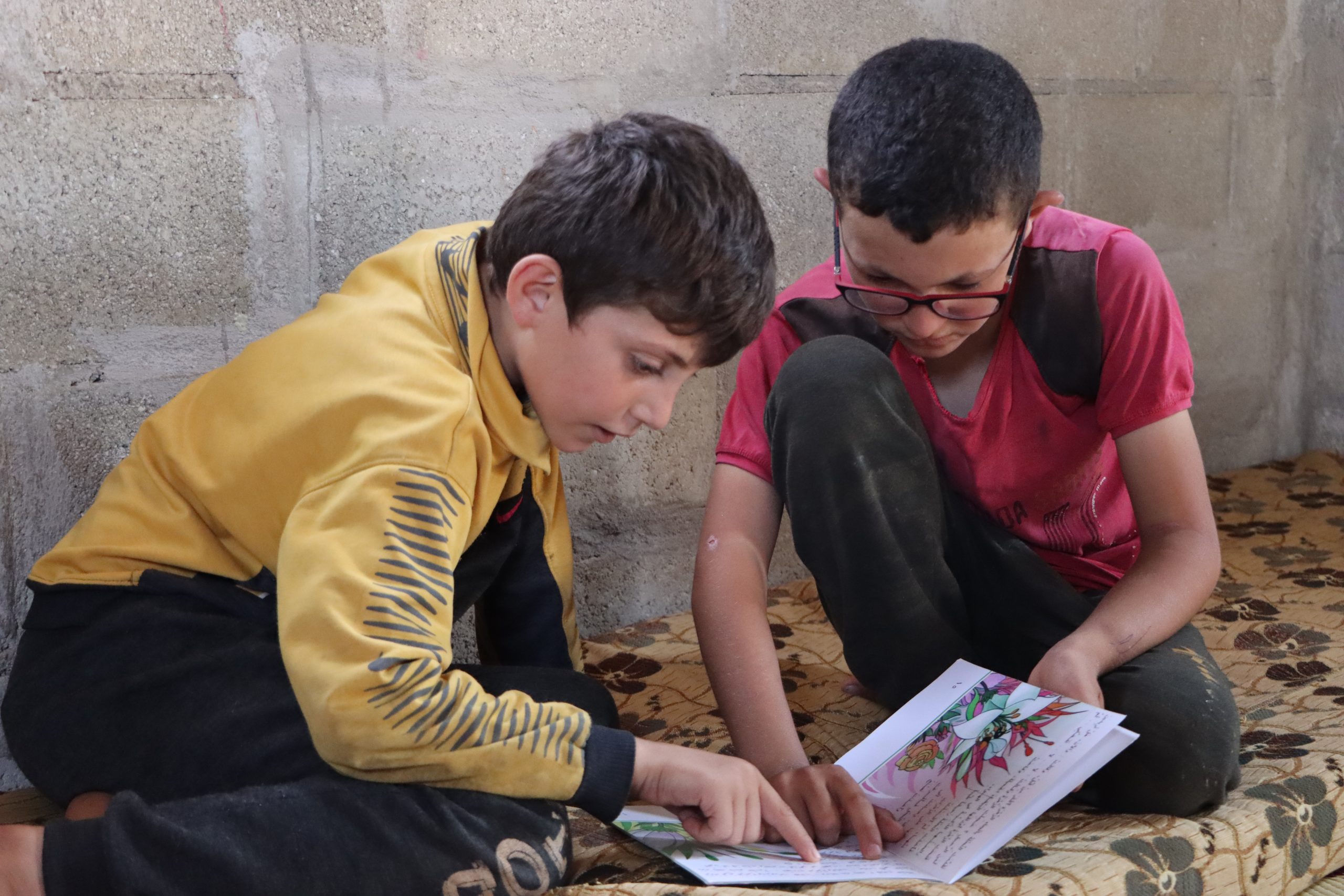 .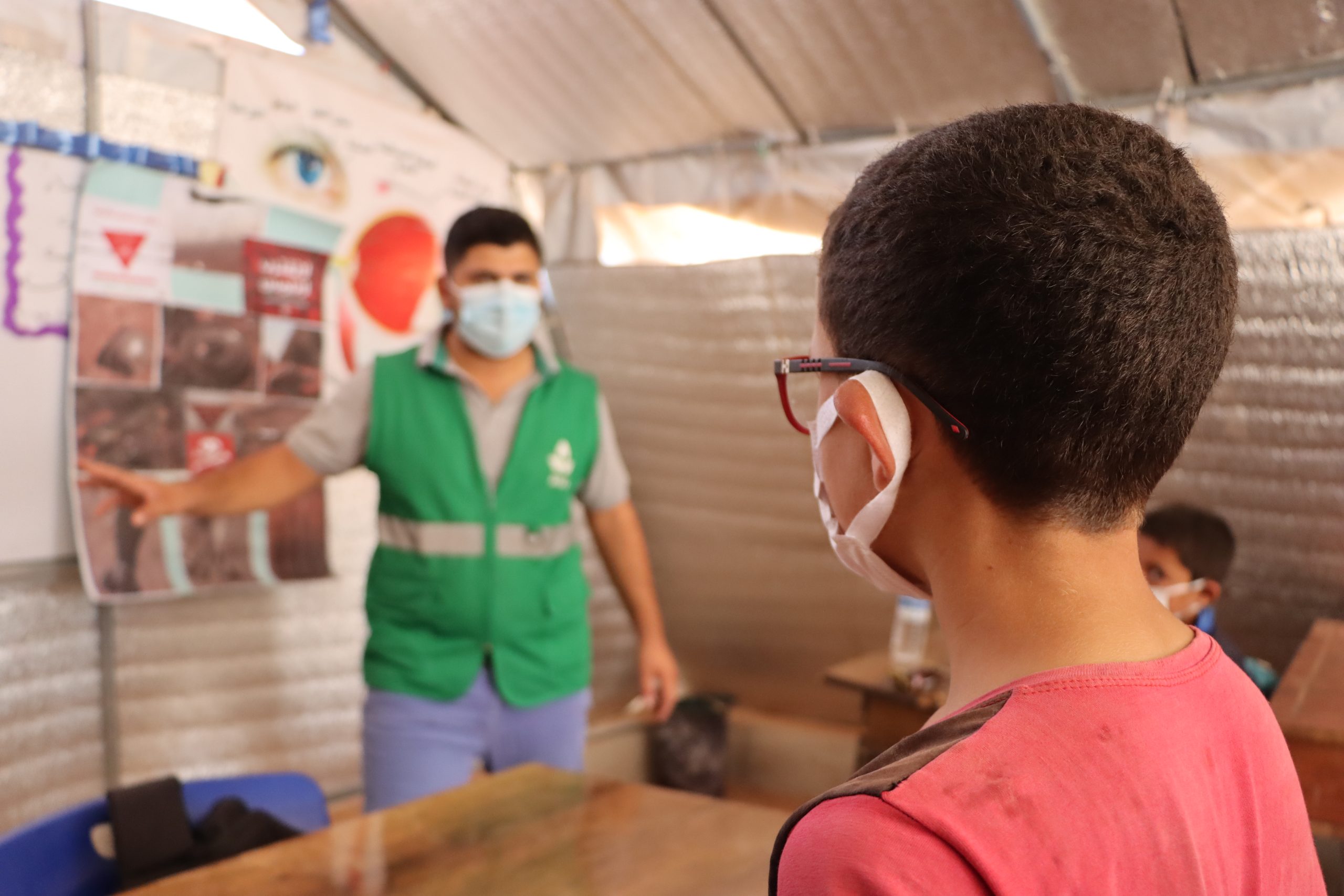 .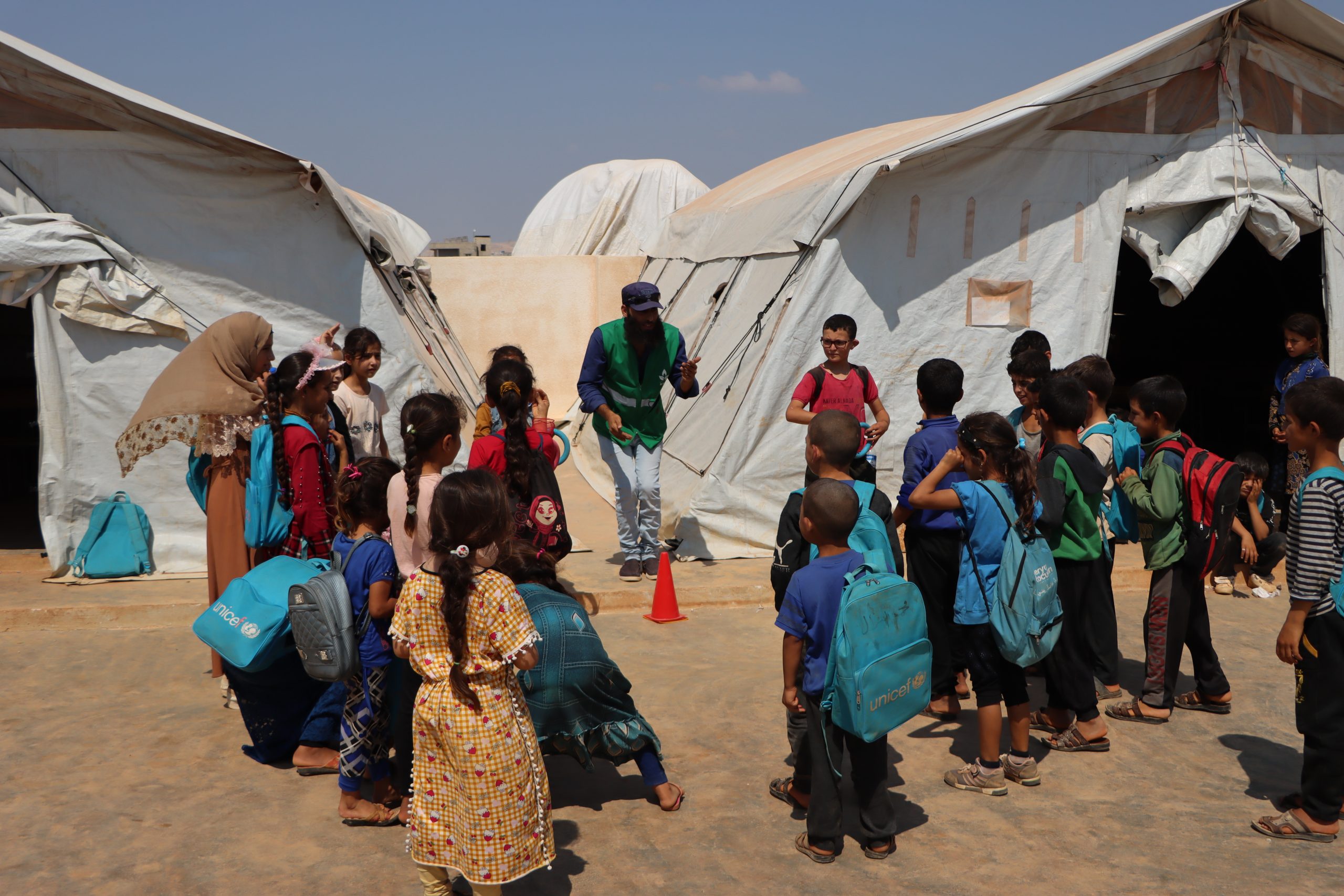 .