Remnants of Idlib – The Watch and the Clothes Hanger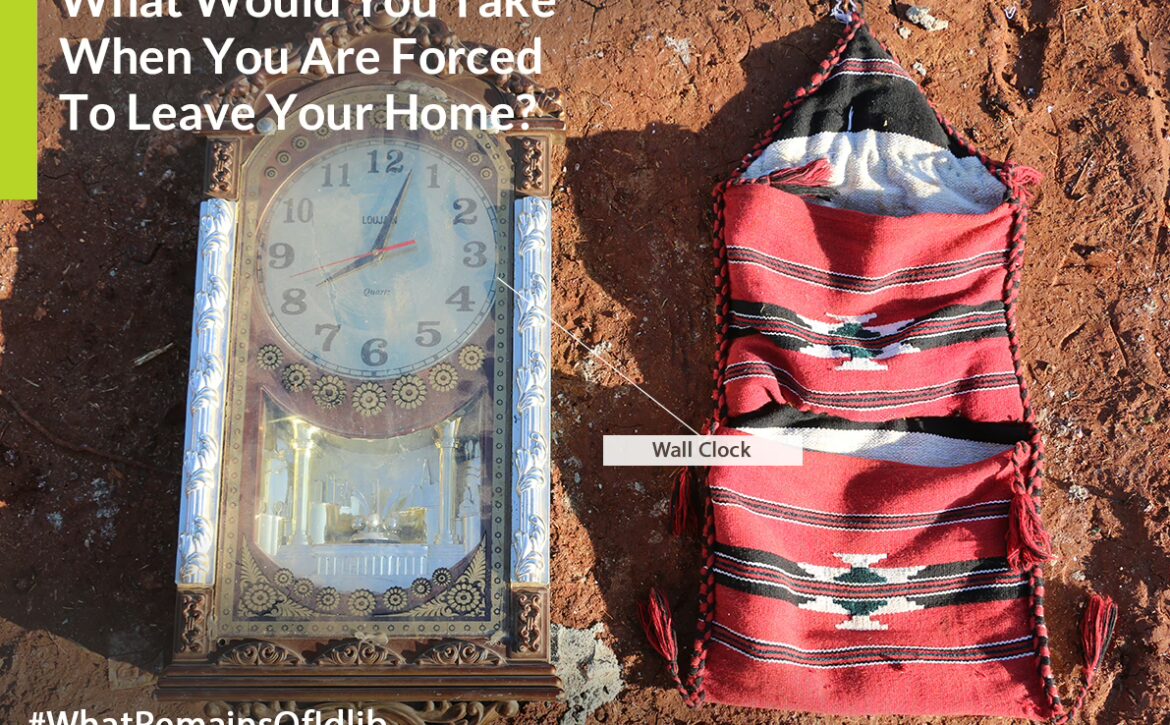 Jaioba and the clock becomes a good friends in the memory of Ghazwan's family. This family who missed her son in Turkey to which he fled seeking for supporting his beloved people.
A clock and a clothes hanger may consider as a simple not important symboles in a life of an ordinary man, but for Husam,23, is considered as a good friend and memory of his beloved brother although he lives in a muddy land tent in the north of Idleb after his fleeing after consecutive air strikes on Maaret Alnuman district.
When he was packaging his things , he couldn't forget the tiny things : the clothes hanger and the clock which would be the witness on what happened. Husam said " the only things he will not forget the teks of the clock which will accompany us all the times".
The number of displaced people reached 380,000, only from December 2019 to the first half of January 2020, due to the escalation of the barbaric bombing targeting civilians everywhere in Maarat al-Numan, the majority of whom are children and women whose fate is uncertain and are denied of their basic rights which put their lives and future at huge risk.
The Humanitarian Law obliges all states parties, to protect the civilian population, women and children from targeting in the armed conflicts areas.
People in #Idlib need us to spread the word so the whole world bears witness and so decision-makers are held responsible for ending this humanitarian catastrophe.