Remnants of Idlib campaign – The Lantern That Lit the Way to Displacement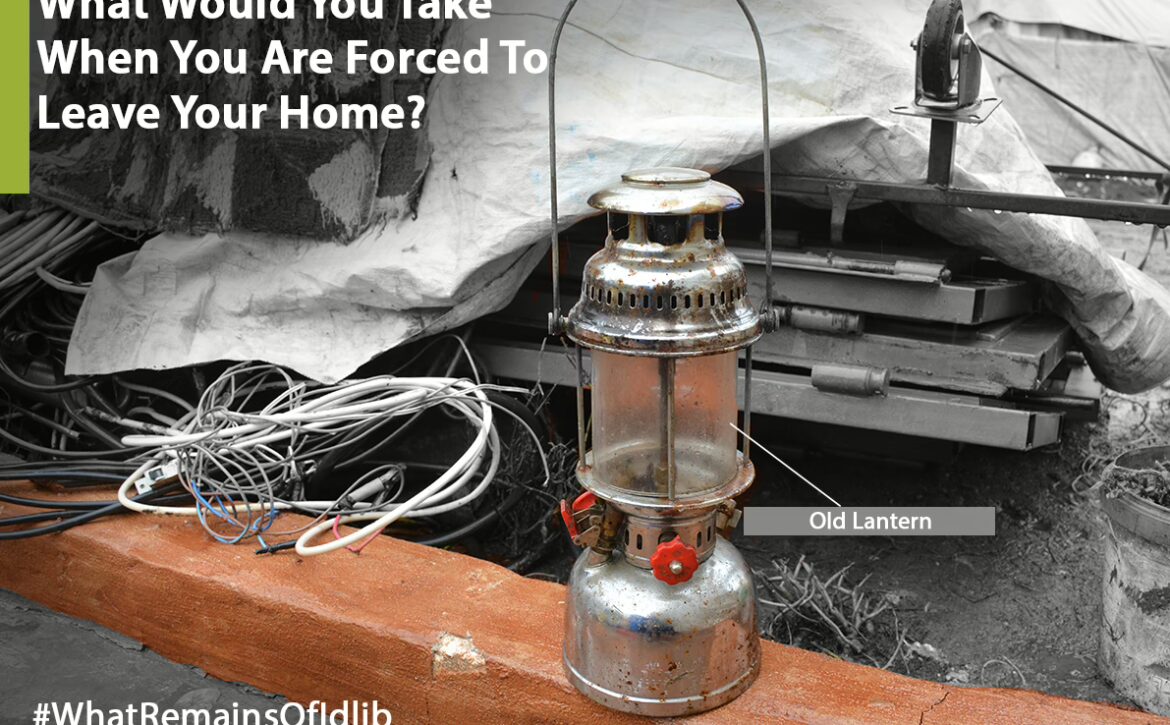 Throughout the displacement journey, he was caring the lantern safely until where the people had arrived.
This lantern was a gift to him from his dead father and is considered the only family's souvenir that he managed to preserve till this day.
The Uncle Abu Ibrahim tells that he lived 65 years, but the last nine years were the most difficult because he "saw death in these nine years more than any years before."
Abu Ibrahim arrived with his family after a hard displacement journey to a small tent on the border close to the Turkish wall and according to what he described "I feel that my displacement journey ended by reaching this wall."
After he was being forced to leave his home and small village in rural Saraqib like all the displaced families did there due to the ongoing raids on the village in December 2019.
The fear that they would pick up the remains of their children from under the rubble was the main reason to force them all to move to any place where they could stand with their children under the roof of the sky.
It is clear that the international community is being careless about the continuing violations of humanitarian and International laws as the Humanitarian Law, that obliges all states parties, to protect the civilian population, women and children from targeting in the armed conflicts areas.
People in 

#

Idlib

 need us to spread the word so the whole world bears witness and so decision-makers are held responsible for ending this humanitarian catastrophe.
WhatRemainsOfIdlib#