Ataa Signature Protocol for Building 4,500 Housing Units With The Compassionate Hearts Association
Ataa signed a cooperation protocol with the Compassionate Hearts Association in Gazi Aintab Province in Turkey to implement the project to build 4,500 housing units in the north of Syria, beginning in the middle of the third month this year.
This project aims to build residential villages that alleviate the suffering of IDPs and shelter the most vulnerable families, and replace their tents that do not protect them from winter cold and summer heat, with housing units made of cement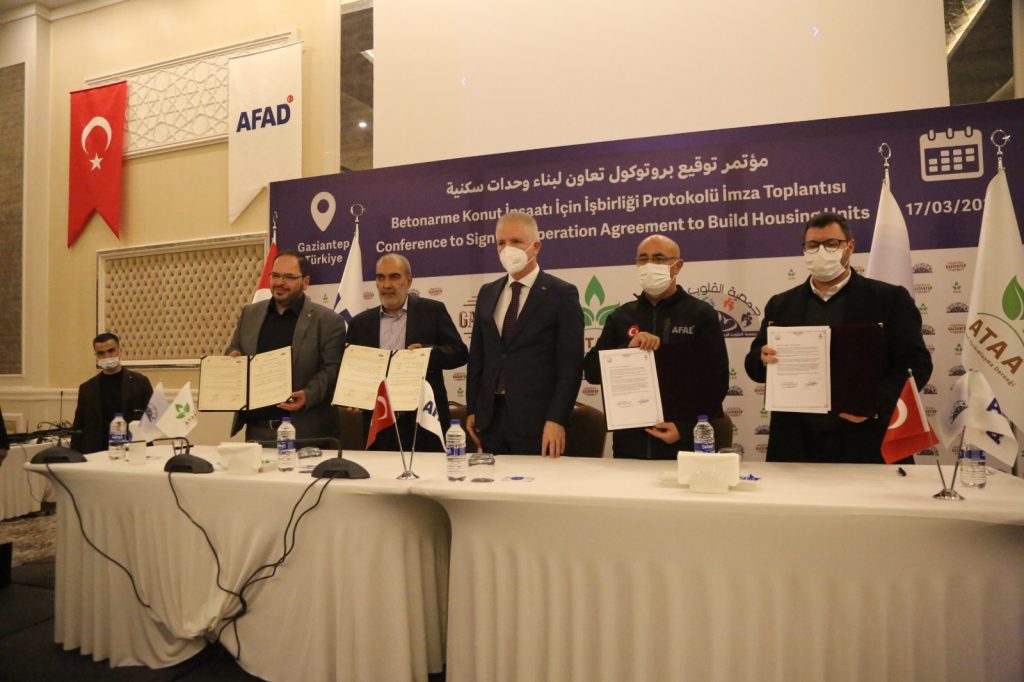 The signing of the protocol was at the end of the popular campaign launched by the Compassionate Hearts Association in coordination with Ataa, in which activists from inside Palestine participated. The campaign ended with the collection of 130 million Turkish liras and the construction and equipping of housing units is expected to be completed before next winter.   Shelter is one of the most demanded projects by IDPs, and many young people migrate in search of a better place and work. Construction projects are sustainable solutions that secure the privacy and dignity of IDPs, as well as contribute to ensuring basic services that people need for stability and work.