Ataa residential gatherings.. From tent to house befitting their dignity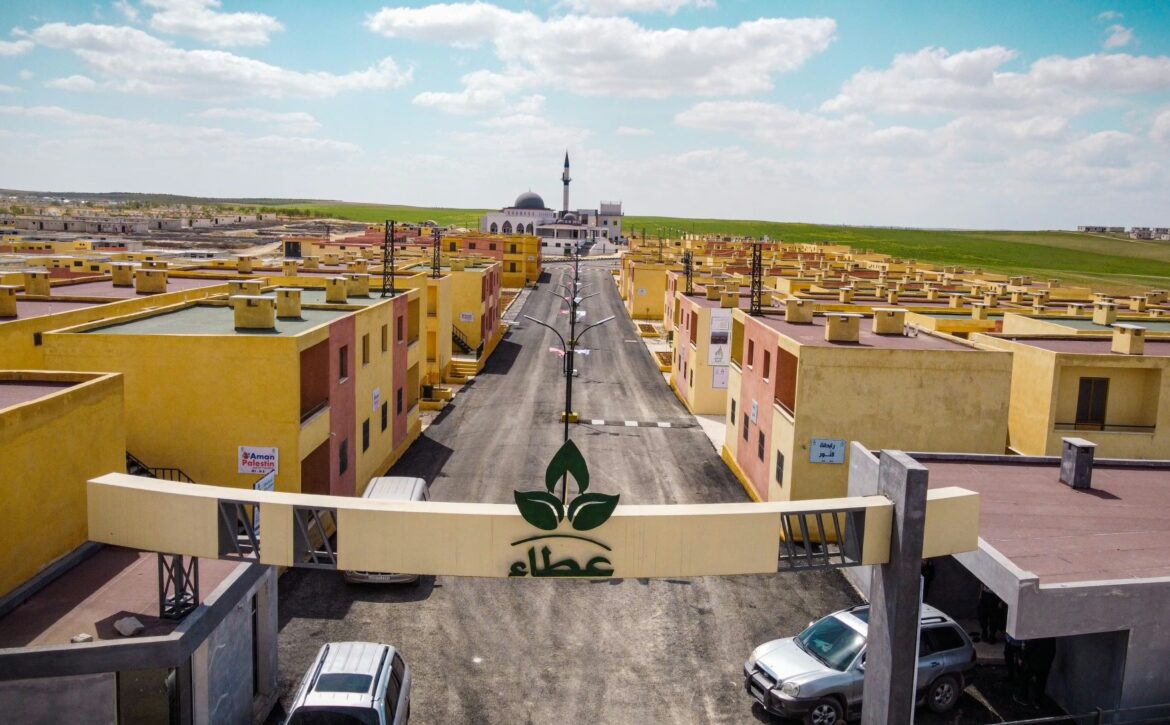 Recent storms uprooted IDP tents, and the tent is not a safe haven. hardly protects IDPs from rain, and heating means inside the tent are very dangerous, because it is made of fast-burning plastic.
Many IDPs in northern Syria are waiting for their tents to be replaced by residential units, because replacing the tent with a building that alleviates their suffering and provides a safe haven for thousands of people forced to live in tents to escape death.
Ataa is response to IDPs, many projects have been launched, such as the construction of housing units, This work, alleviating the suffering of displaced people who have been subjected to severe conditions in the past years, will now know what it means to have a home, walls and warmth.
The shelter sector in Ataa has been working to secure shelter for all displaced persons through the construction of residential complexes and the restoration of homes and infrastructure inside and outside camps since 2015, as well as emergency response activities in order to provide a dignified and safe life that gives IDPs stability and privacy.