"ATAA is training camp residents on Agriculture in the countryside of Idlib"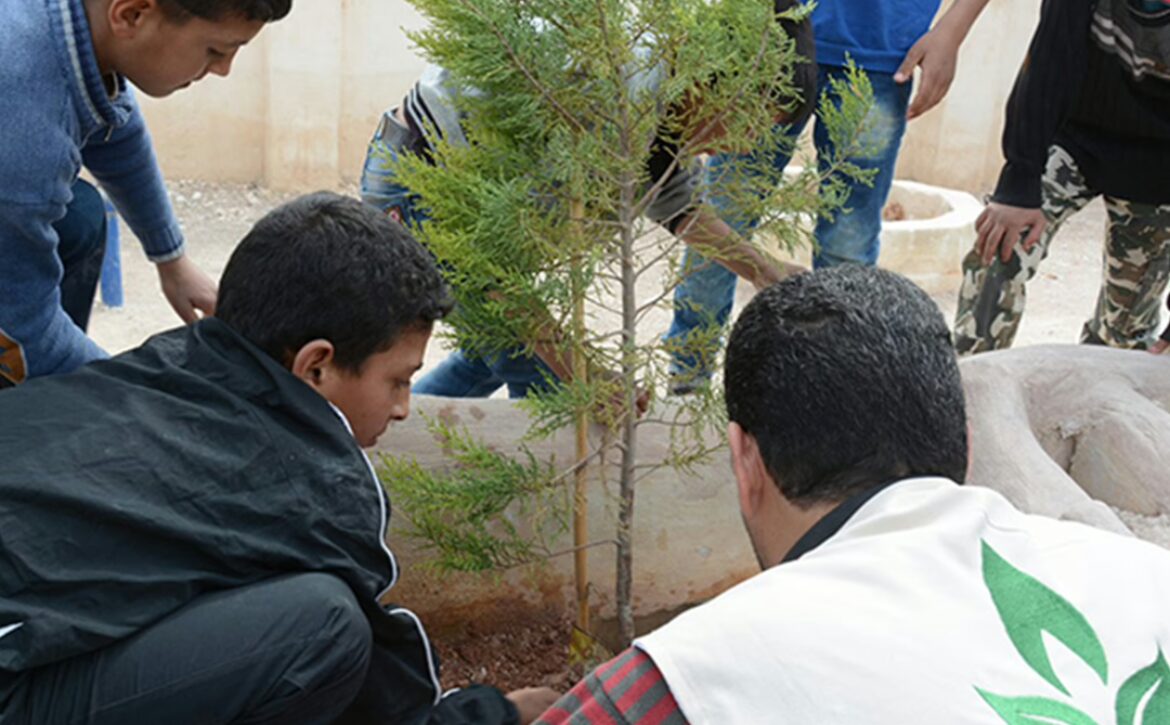 The course started in early April and continues until May, It targets the "most vulnerable" group in "ATAA1" and "ATAA7" camps, two out of the nine camps run by the Association in Atimah district. Adham considers it "necessary" to avoid the difficulties of living but he's waiting for the land to cultivate and benefit from "as we were promised".
The course was titled  "Integrated Management of Protected Agriculture", and according to the trainer Hussam Al-Faraj, 32 male and female trainees are taking theoretical lessons and practical exercises "to be able to execute their projects on their own," in addition to field visits to farms equipped with tunnels and plastic houses.
The training includes learning the mechanisms of selecting agricultural varieties and methods of planting them, and the most appropriate process for watering plants, as well as how to deal with fertilizers and pesticides, and Al-Faraj confirmed to Enab Baladi Media organization that the levels of trainees are different, "Which prompted us to intensify the practical and field lessons"
The trainer was chosen based on his qualifications and experience after assessing him in similar projects to "the ways of life" which were organized by ATAA earlier. Adnan Abbas, the projects director in the Association, says that the Association has provided all agricultural equipment and irrigation networks for the trainees who will get some pieces of land for farming in a place where the Association had already invested.
According to what Abbas explained to Enab Baladi, following the end of the training, trainees will receive one acre of land for farming. "But to prevent randomization, we will rely on the principle of partnerships between individuals through a participatory plan of action because a single trainees cannot afford the cost of watering and irrigation alone" he explains.
The project aims to empower these groups living in camps. The project manager emphasizes that the displaced "chose the agriculture project because they are originally farmers, but they need to work on their expertise in some parts, so that they can make their own living and not depend on the food aid baskets given by organizations.