Ataa Concludes Ramadan Campaign 2022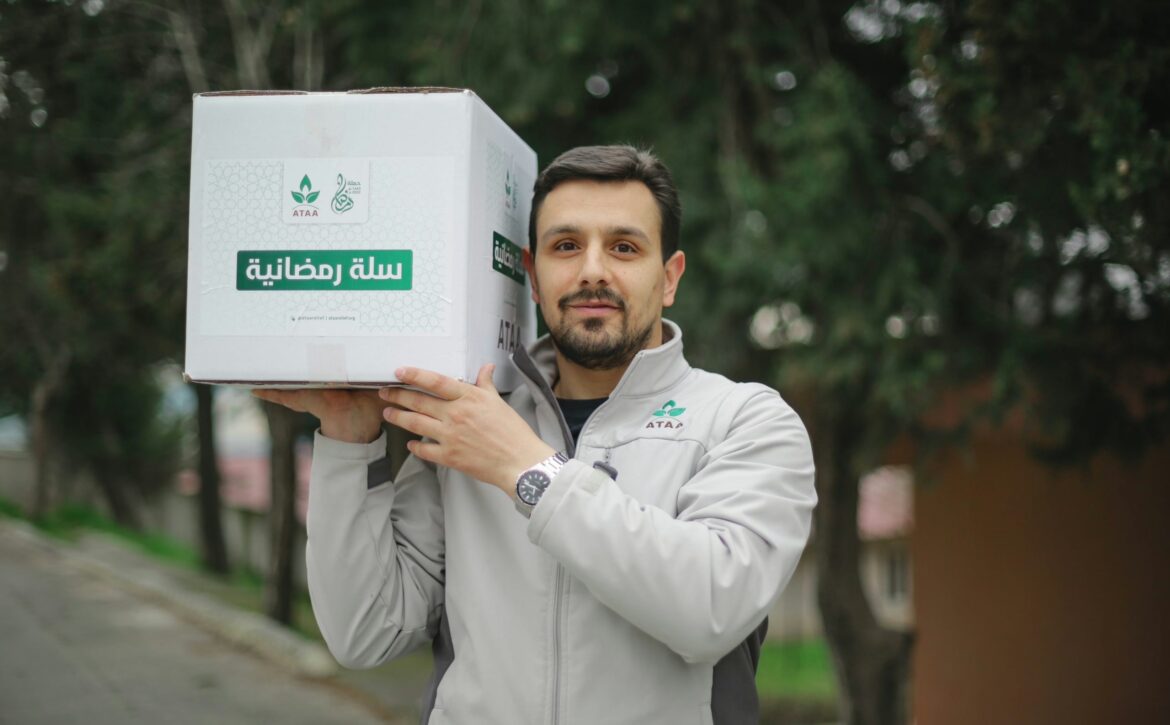 The continuation of the war in Syria, the bombardment and destruction of most areas, displacement of the population, the loss of shelter, and the high unemployment rate have caused Ataa to strive to meet or reduce people's needs, promote food security, and Helping vulnerable families of IDPs or resident.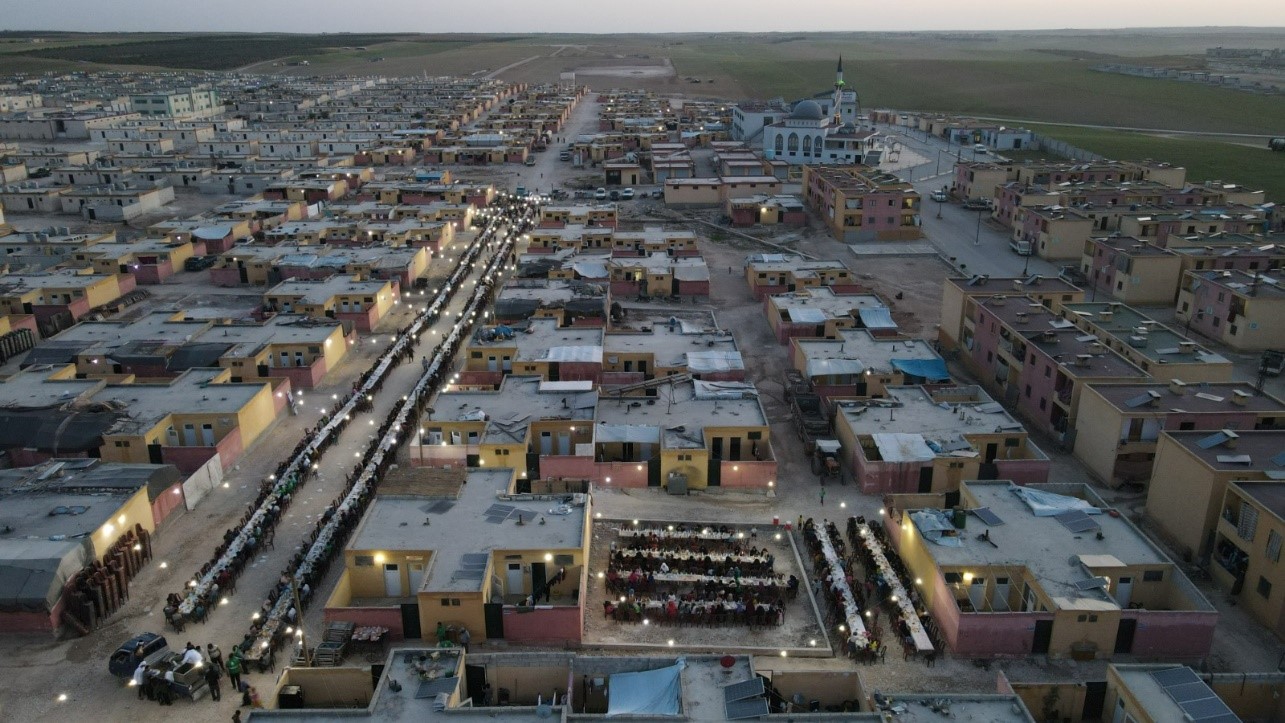 Ataa added several projects in northern Syria and Turkey at the beginning of Ramadan, launching a Ramadan campaign for 2022, targeting residents and IDPs in the north of Syria and camps inside Turkey.
At the beginning of the month of Ramadan, Ataa teams launched from all branches in Turkey and northern Syria (Atma – Sarmada – Aleppo countryside – Jarablus – Al-Bab – Al-Sahel – Azaz – Tal Abyad – Urfa – Hatay) In response to the most vulnerable families, many achievements and activities have been carried out, as follows:
Prepare and distribute more than 150 thousand meals for fasting breakfast throughout Ramadan
Distribution of food baskets in partnership with World Food Program
Distribution of dates: more than 137250 kg dates
Organization and implementation of collective Ramadan iftars to more than 4,000 people in rural Aleppo, rural Idlib and Turkey.
Mobile Kitchen Project: To reach mountain areas with hot meals ranging from 200 to 400 meals enough for a family of 6.
Daily desserts for displaced families in camps in northern Syria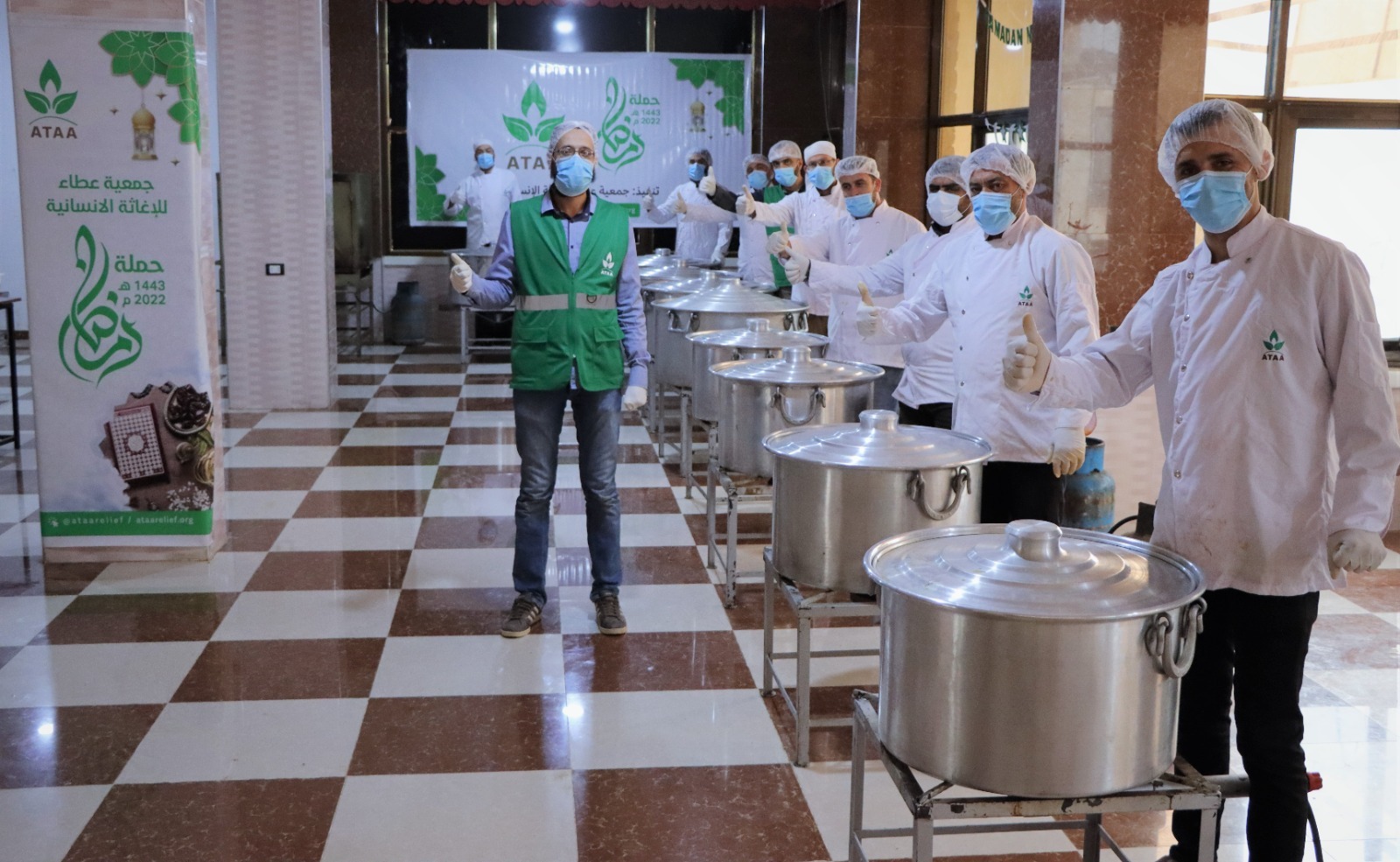 During the month of Ramadan, Ataa launched several campaigns to equip and distribute fasting breakfasts, including campaign Ramadan Al-Khair – Ambassadors of Al-Khair 35 in the Turkish province of Hatay (Rihaniyah and Antakya). More than 2,800 people benefited from the campaign, Several activities have been carried out, as follows:
Distribution of "food" shopping vouchers to 300 families of orphans and poor families.
Visit 53 families with special needs and provide them with financial gifts and reassurance of their situation.
Provide 3 electric chairs for the disabled.
Distribution of cladding for 300 orphans.
800 collective breakfasts for orphans in Reyhane.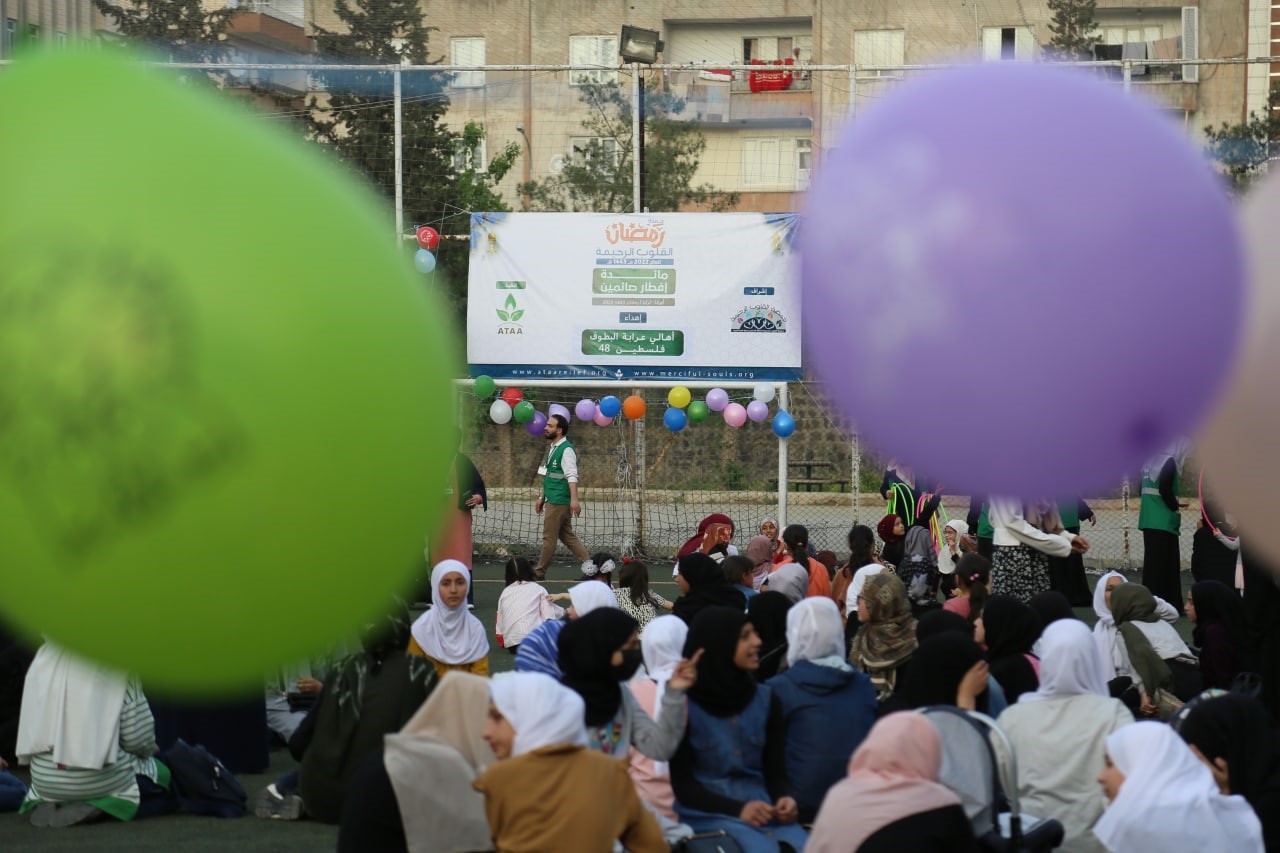 Ataa also concluded the campaign "Rahmoun" in the cities of Rahaniyah and Antakya in the Turkish state of Hatay, which benefited 1,530 vulnerable children and families. During the campaign, the following activities were carried out:
100 food parcels granted to 450 beneficiaries
100 food shopping coupons awarded to 480 beneficiaries
Grants "Coupon cladding" to 100 children
Visits to 15 families and give them 100 gifts
Distribution of fasting breakfasts for 400 beneficiaries of orphans and the most vulnerable families.
Ataa has carried out all these activities through the supervision of specialists and observers on all steps of work. A full evaluation of the activities has been undertaken, in addition to the preparation of a final report for the 2022 Ramadan campaign, and the recording of all pros and cons to ensure the quality of the implementation of subsequent campaigns.
At the end of this blessed month, Ataa is thanks and appreciation to Goodwill Ambassadors, and everyone who contributed and played a role in achieving the goals and speed of achievement, in this busy month, and now.. Ataa is once again starting with God's help and the people of great hearts to pursue its humanitarian work in the hope that it will make a mark that will contribute to transforming the lives of every poor and needy.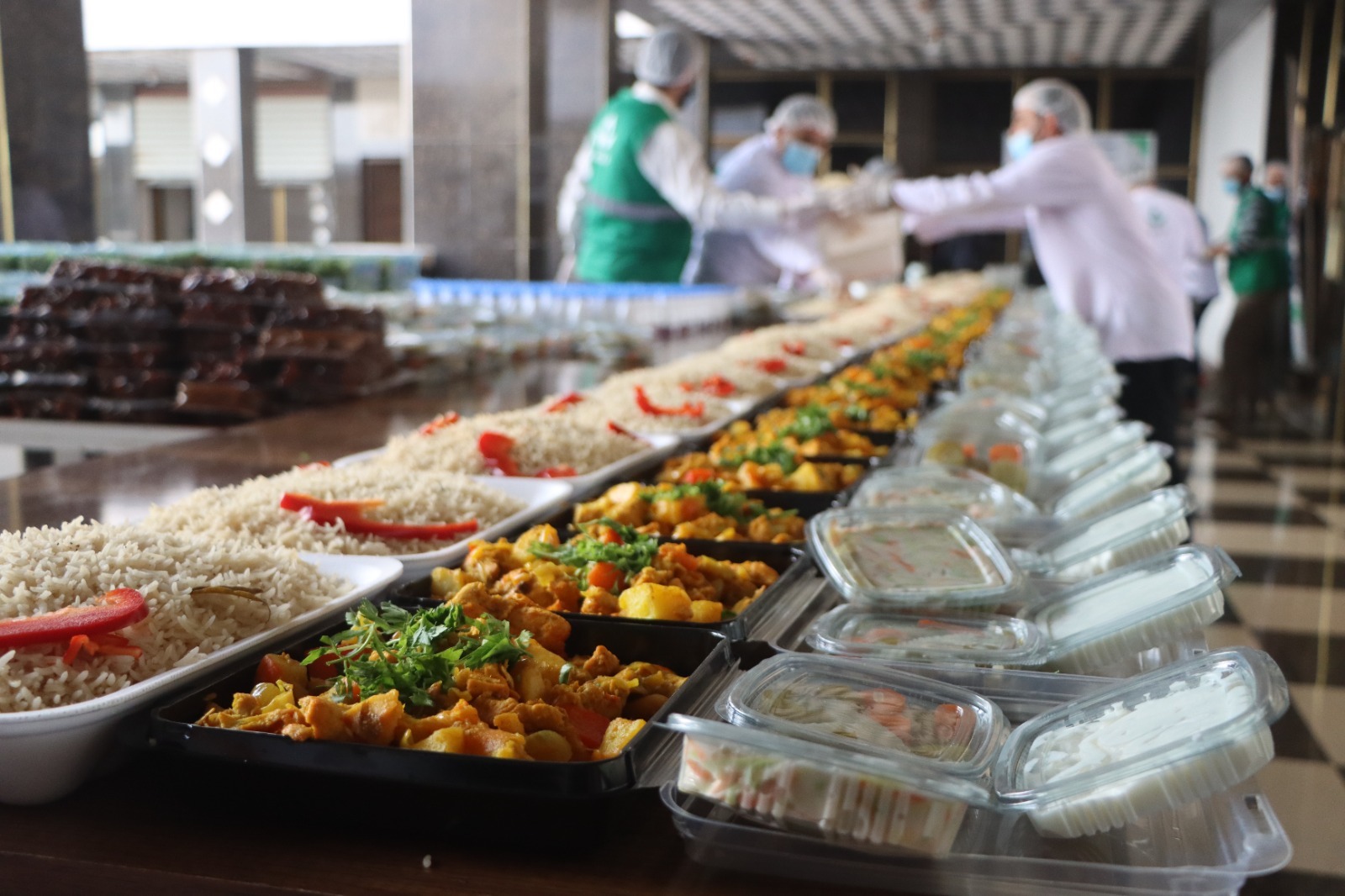 ATAA, with the support of philanthropic institutions and individuals, has reached thousands of poor and most vulnerable families over the past years, while this year the number of people in need of humanitarian assistance rises by 1.2 million from 2021, with 1.48 million in "catastrophic" need, according to the United Nations Office for the Coordination of Humanitarian Affairs (OCHA)
Videos on activities in Ramadan