Ataa begins a new project with the beginning of Ramadan
Atta started the mobile kitchen project since the beginning of Ramadan with the support of people from Palestine and the Association of Compassionate Hearts, for the fasting breakfast in a number of camps in northern Syria.
The project provides daily meals to the most vulnerable families in the camps in difficult mountain areas, through field teams composed of a driver, three cooks and two volunteers for distribution. The teams process, food cooking and provide hot food to deserving families.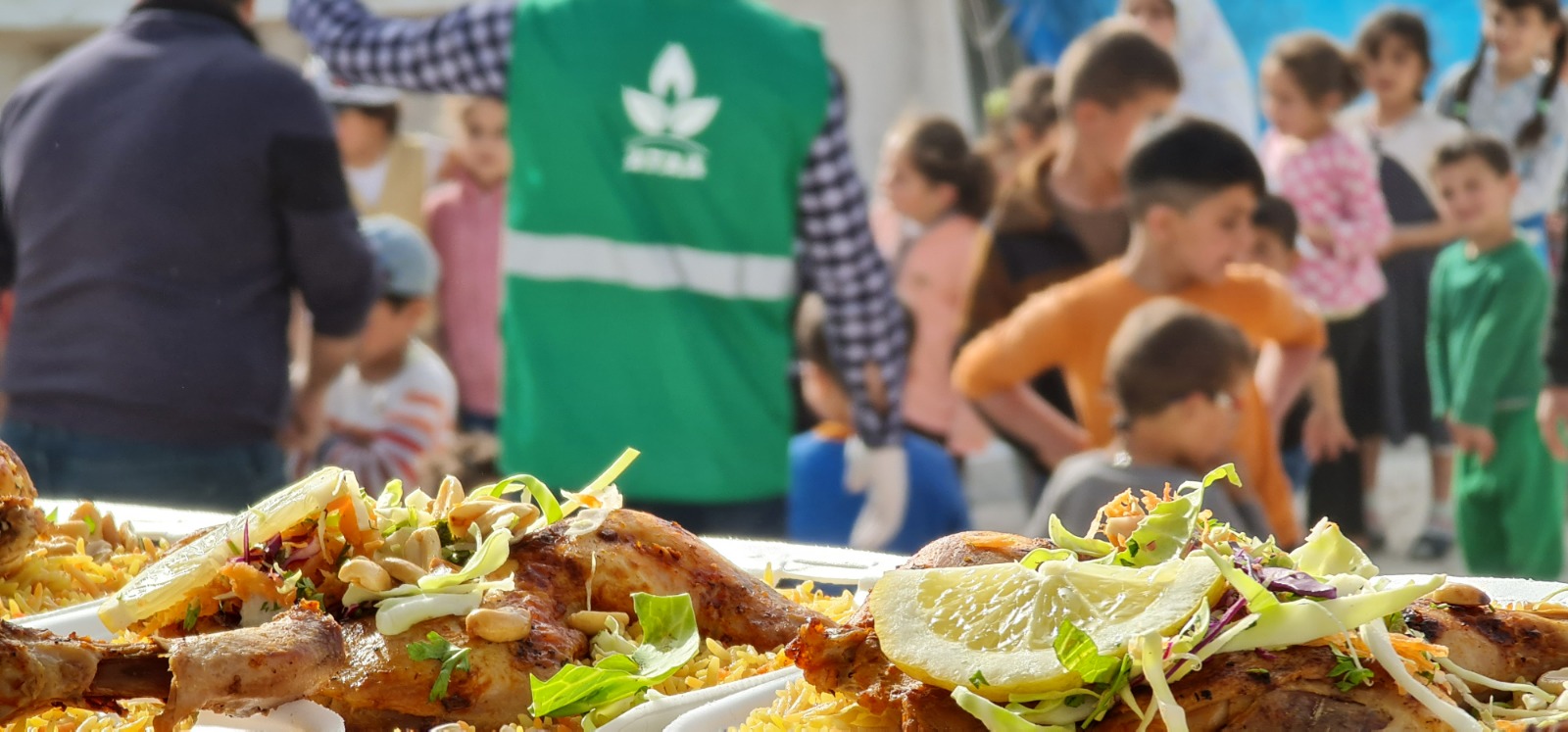 The Director of the Sahel Office in Atta "Ahmad Lulu" said that mobile kitchen contributes by getting food to the camps faster and serving it hot in front of the beneficiaries and getting rid of early packaging in the hot atmosphere.
Lulu stated that the number of meals we serve daily during the month of Ramadan ranges from 200 to 400 meals and that one meal is sufficient for a family of 6 which is varied but contains on a daily basis meat with items such as rice or potatoes, etc.
The Director of the Rural Sahel Office in Atta emphasized that one of the difficulties facing the Group was the off-road between the camps and that the camps were within difficult mountain areas.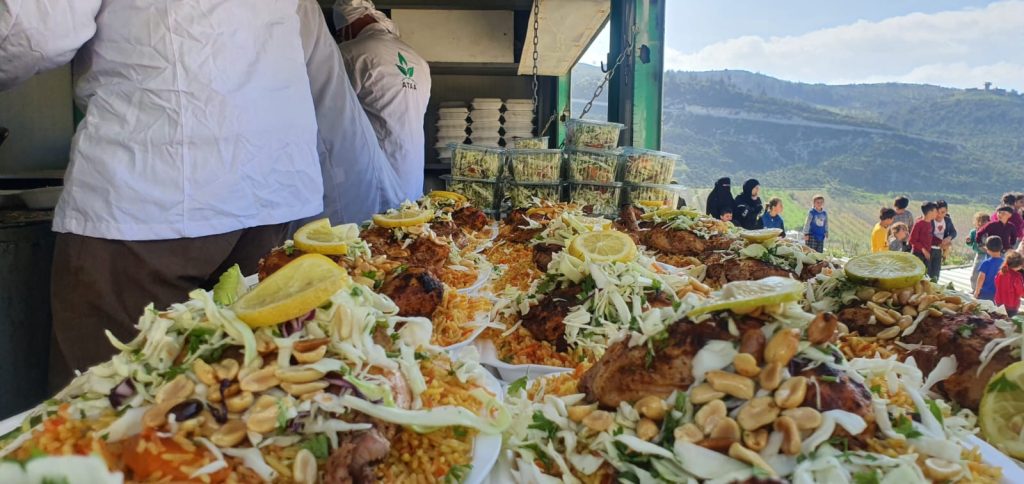 Atta is the first to launch the idea of mobile kitchen in several years in different regions, in order to respond to the difficult conditions experienced by residents and IDPs in small remote villages, which are difficult for charitable organizations to access.
Atta is a humanitarian non-profit organization registered in Turkey, founded in 2013, to provide humanitarian relief to the vulnerable, and works to provide its services through its offices deployed in the north of Syria (Sahel countryside, Sarmada, Atma, Aleppo countryside, Azaz, Jarabulus, Tel Abyad, Al-Bab) and its offices in Turkey (Hatay office, Urfa office)