ATAA Association Participates in a Project to Train Teachers in the Schools of "Al-Furat Shield" Area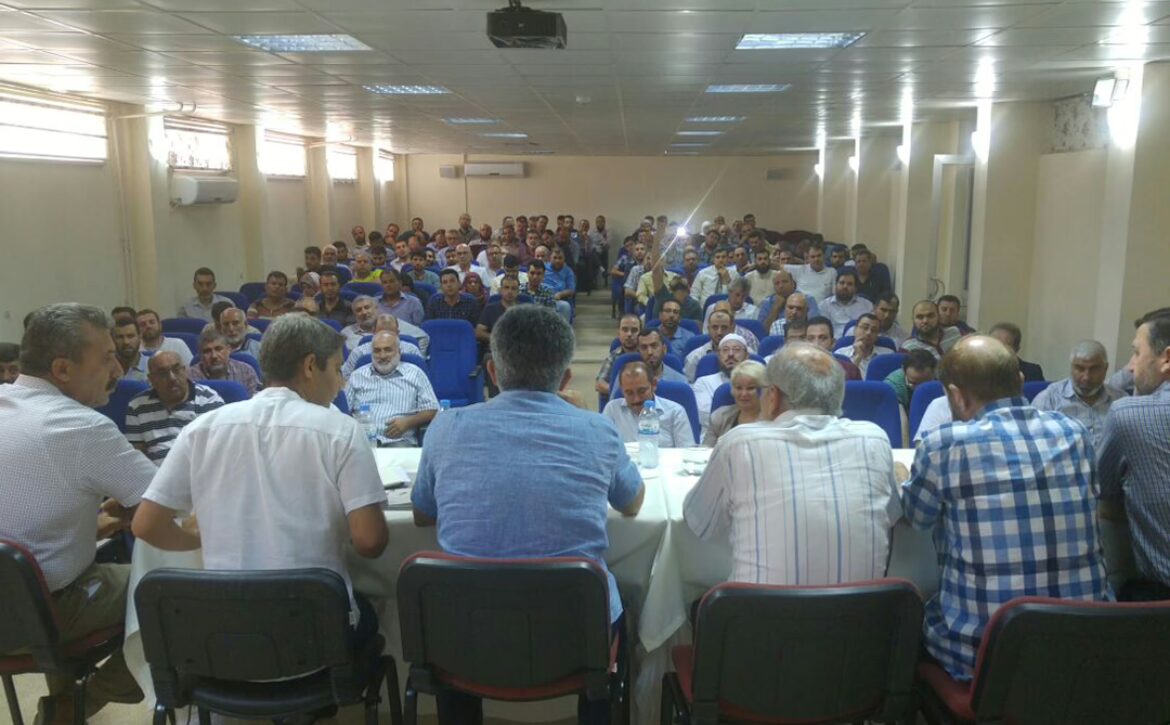 ATAA humanitarian relief association participates in a project to train teachers in the schools of "Al-Furat Shield" area, with the cooperation of the "Ministry of National Education" and the "Education without limits Association".
The project which Started on the 9th of this August will last for more than twenty days in which many training courses will be given, with the attendance of over 1200 teachers and school principals in "Al-Furat Shield" Area.
The project provides training courses that involve several approaches related to the skills of education and teaching, with the aim of developing the teaching methods of teachers.
One of the themes of the project focuses on improving the performance of school principals, which contributes to the development of the educational process, and the development of methods to address problems related to the educational process in the area.
This step comes in conjunction with the construction and rehabilitation of schools, after liberating the area within the operation of the Al-Furat Shield, which the Free Syrian Army fought with the support of Turkish forces, the end of last year in 2016.