ATAA Association distributes mid-year grants on its orphans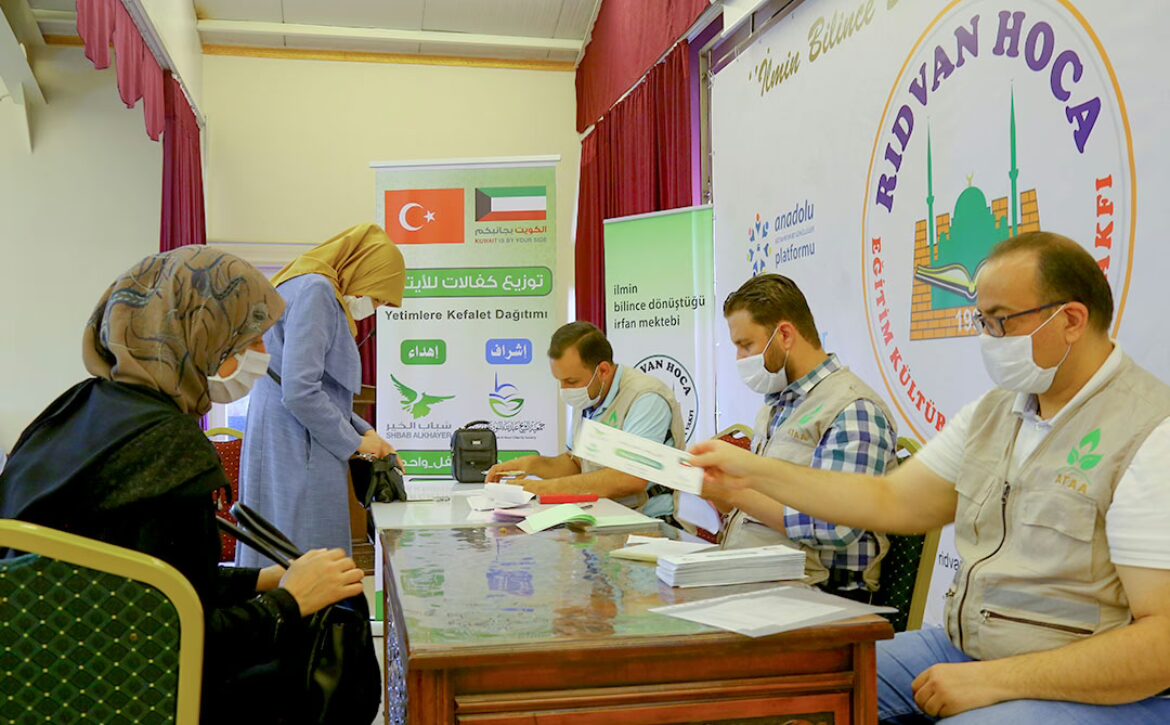 ATAA Humanitarian Relief Association has concluded the distribution of the mid-year grants on more than 5650 orphans. These orphans are located in cities in Northern Syria and Governorates in Southern Turkey.
The Association implements the project with financial help provided by several Arab organizations and associations, and also by personal sponsorships, with the aim of helping orphans' families with limited income to face the harsh life conditions and to help them have a decent life.
On his part, Hazem Aladdin , the manager of the orphans sponsorship project at ATAA Association said that the orphans sponsorship program is one of the most important projects of the association because it secures the basic needs of the orphans. In addition to that, a large part of the families depend on these grants as their single source of income in light of the loss of the breadwinner, the harsh livelihood circumstances and the absence of any other source of income, in addition to the cases of forced displacement in which families lose their shelter and everything they own.
Aladdin mentioned in his speech the aim of the association to increase the number of sponsored orphans to 500 new orphans during the year 2020, also he talked about trying to make the distribution period not to exceed 3 months.
On his part, Abdulrahman alShardub, the manager of the Social Services Administration in ATAA Association said that the association has launched the Social Supervision Project since the beginning of 2020 which aims to directly supervise orphans in social, educational and health aspects. Some of the association's offices have already started and the project will be circulated to the rest of the offices in the coming period.
AlShardub added that this sponsorship secures some of the basic financial needs of the orphans which provides them with a decent life. In addition to that, the association provides orphans with some extra services like entertainment activities and psychological support activities that, in addition to the Social Supervision Program, contribute to developing their life skills and preparing them to depend on themselves and to contribute to the society.