Ataa Association continue to work on the "Social Supervision" Project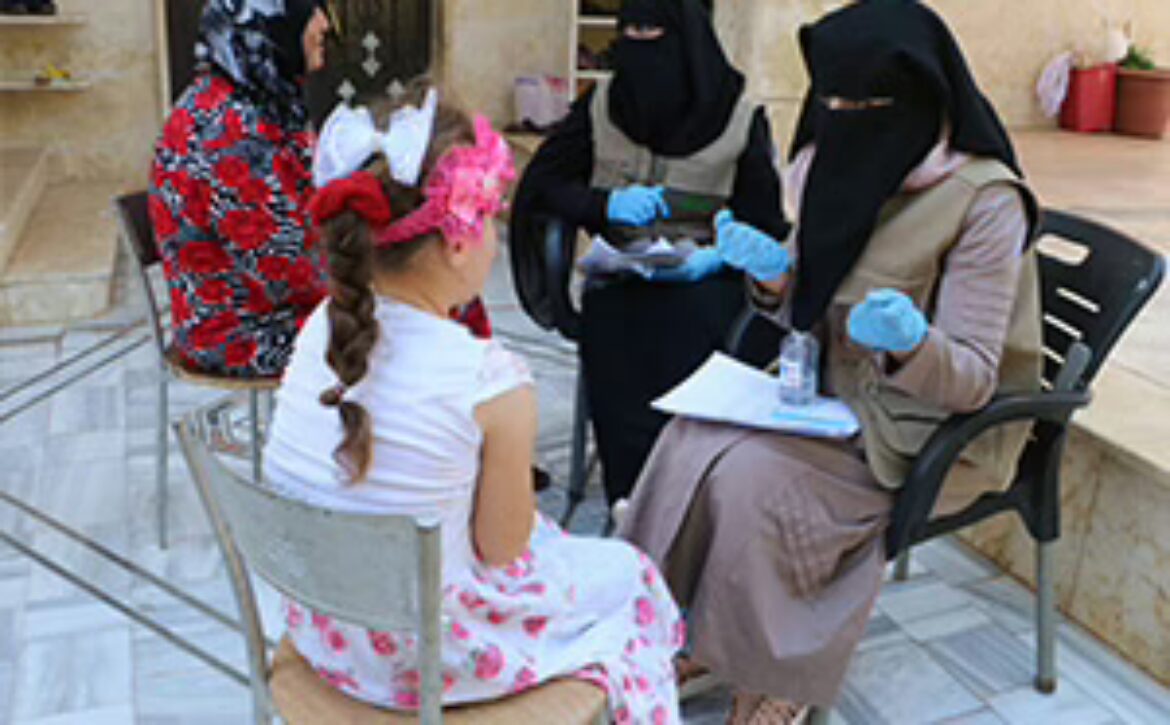 Within the strategic projects implemented by Ataa Association for Humanitarian Relief in northern Syria and Turkey, our field teams continue to work on the "social supervision" project, through which it covers the sponsored orphans in the association's branches in the educational and social supervision program.
 The social supervision project, according to its coordinator, "Ghada Ma'atarmawi", aims to contribute to creating a friendly social relationship with sponsored orphans, so that the relationship does not remain based on financial sponsorship only. We seek to follow up on their conditions, raise their psychological and social level, develop their life skills, and enhance the spirit of community participation, in addition to spreading awareness and enhancing confidence in them through education, activities and continuous training.
Ma'atarmawi said that the number of orphans sponsored by the association is 5,700 orphans distributed in Turkey and northern Syria, as the association provides financial sponsorship for them and conducts psychological and educational support activities on an ongoing basis in order to provide a safe environment for them and improve their quality of life.
The "social supervision" project is of importance to the association and the sponsor, as it remains in close contact and constant knowledge of the orphan's conditions on an ongoing basis, in addition to assessing their needs and updating their data. The orphan's condition is followed up through periodic visits by highly qualified supervisors. The supervisors inspect the conditions of orphans and fill out electronic forms in order to assess their health, psychological and social conditions.
"Ma'atarmawi" indicated that the Social Services Department started from last year ,2020, to apply the social supervision program, which was limited to orphans. And the program was developed this year to include the mother of the orphan, so we see that Ataa Association strives to provide a pioneering model in caring for widows and orphans by providing support and standing by them and feel their psychological and social needs and helping them to overcome the crisis of loss and continue their life positively.
 I realized that there are some aspects that must be taken into account towards those families who have lost their breadwinners towards providing support and psychological treatment, and acquiring basic skills in raising children and dealing with their orphans while losing the role of the father, in addition to helping these families to become self-sufficient without the need to remain dependent on philanthropists and associations to provide their living, then I thought about rehabilitating widows to try to find essential solutions to some of the problems they suffer from.
The program was launched first by qualifying the team that working with widows with professional communication programs related the widow and her family. And then providing psychological support to widows through training programs that help them to adapt positively to the circumstance of loss. And support them in overcoming the difficulties and psychological pressures that they face or may face in the future in order to develop their psychological and social compatibility, and then train them on programs for raising orphans and building their personality.
It is noteworthy that Ataa Association for Humanitarian Relief has been working since its establishment in 2013 to build and protect orphans through the Orphan Sponsorship Project, which has been the cause of improving the lives of many Syrian orphans.