What Would You Take When You Are Forced To Leave Your Home?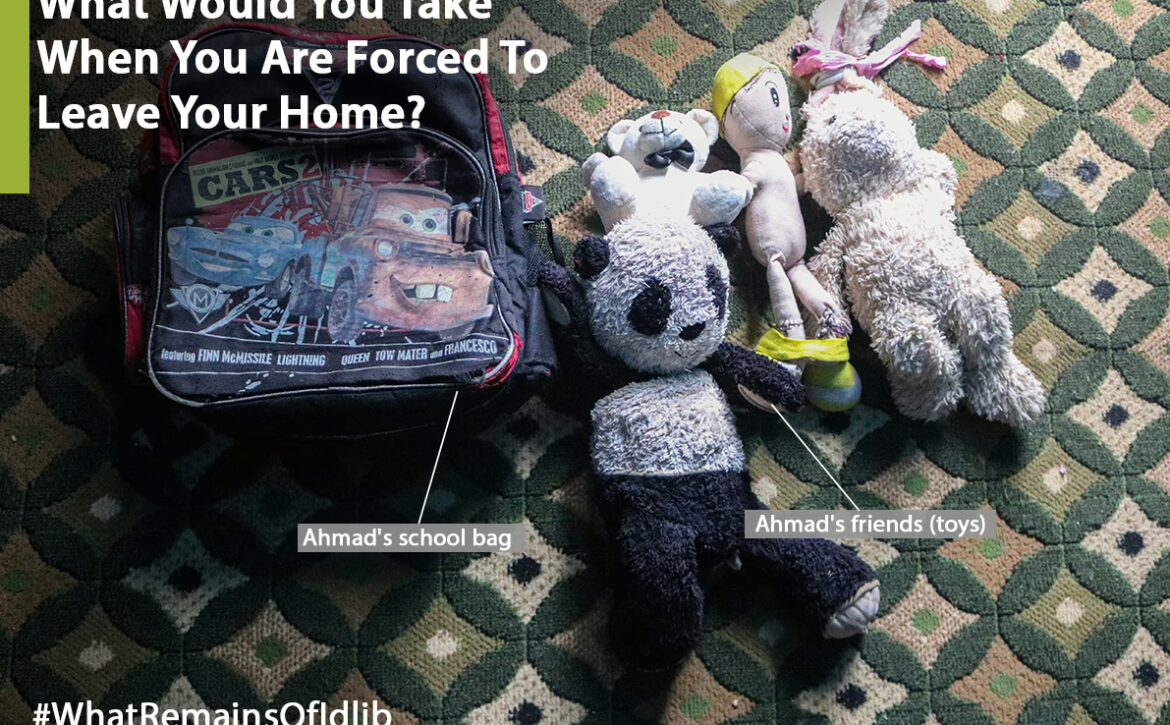 A school bag and some toys are only what remain for Ahmad – 7 years old – when he left his home in Kafroma- Southern Idleb in December 2019.
With his mother and three younger siblings, Ahmed left the village during very catastrophic conditions where all the villagers witnessed and experienced all horrific kinds of missiles and bombardments, luckily, they were able to escape and keep safe until they reached Qah Camps close to the Turkish borders.
Ahmed is an ambitious guy believes that all these challenging hardships do not frustrate him to continue his educational life so that he carried his schoolbag along with all his textbooks and some of his closest toys to him which he was able to save.
The number of displaced people reached 216,000 until 25 December 2019, due to the escalation of the barbaric bombing targeting civilians everywhere in Maarat al-Numan, the majority of whom are children and women whose fate is uncertain and are denied of their basic rights which put their lives and future at huge risk.
It is clear that the international community is being careless about the continuing violations of humanitarian and International laws as the Humanitarian Law, that obliges all states parties, to protect the civilian population, women and children from targeting in the armed conflicts areas.
People in #Idlib need us to spread the word so the whole world bears witness and so decision-makers are held responsible for ending this humanitarian catastrophe.