The Eid clothing project puts a smile on the faces of 2,000 children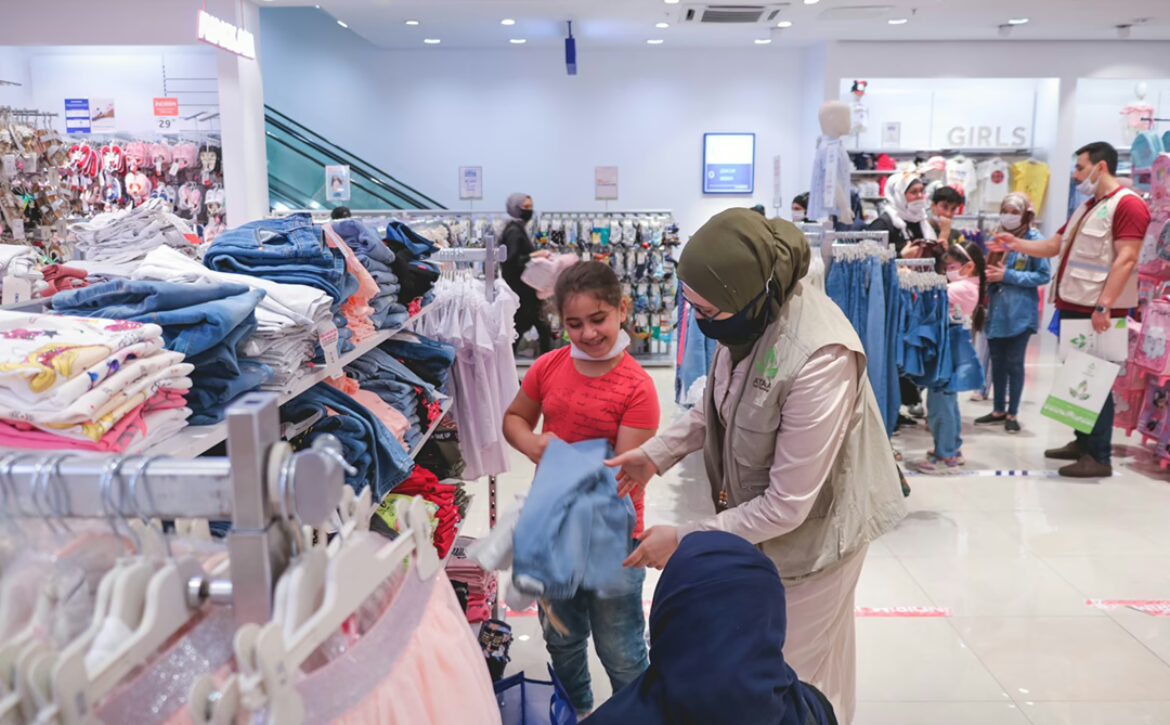 ATAA Humanitarian Relief Association has finished distributing Eid Al-Adha clothing for the year 1441 AH, on the children of displaced people and refugees and also on orphans whom ATAA sponsored in the regions of northern Syria and southern Turkey, with the aim of pouring some pleasure in the hearts of children who were deprived of the joy of the Eid and letting them feel the joy of this great occasion.
This project falls within the framework of the projects of ATAA Association's campaign for the blessed Eid Al-Adha this year under the name "Reward and Joy", by providing Eid clothes and accessories for the targeted children, and giving them the chance of choosing them according to their own tastes from stores that the association has made a deal with for this purpose.
It is worth mentioning that ATAA Association continues to provide clothing for the Eid in the north of Syria and south of Turkey as part of its seasonal campaign since its inception in 2013, as it seeks to reinforce the values ​​of solidarity and promote compassion among members of the society, in such days when the empathy grows, and people want to multiply their efforts and their giving in order to earn the reward in these great days that are full of virtue.