Remnants of Idlib – Um Muhammad and Some Furniture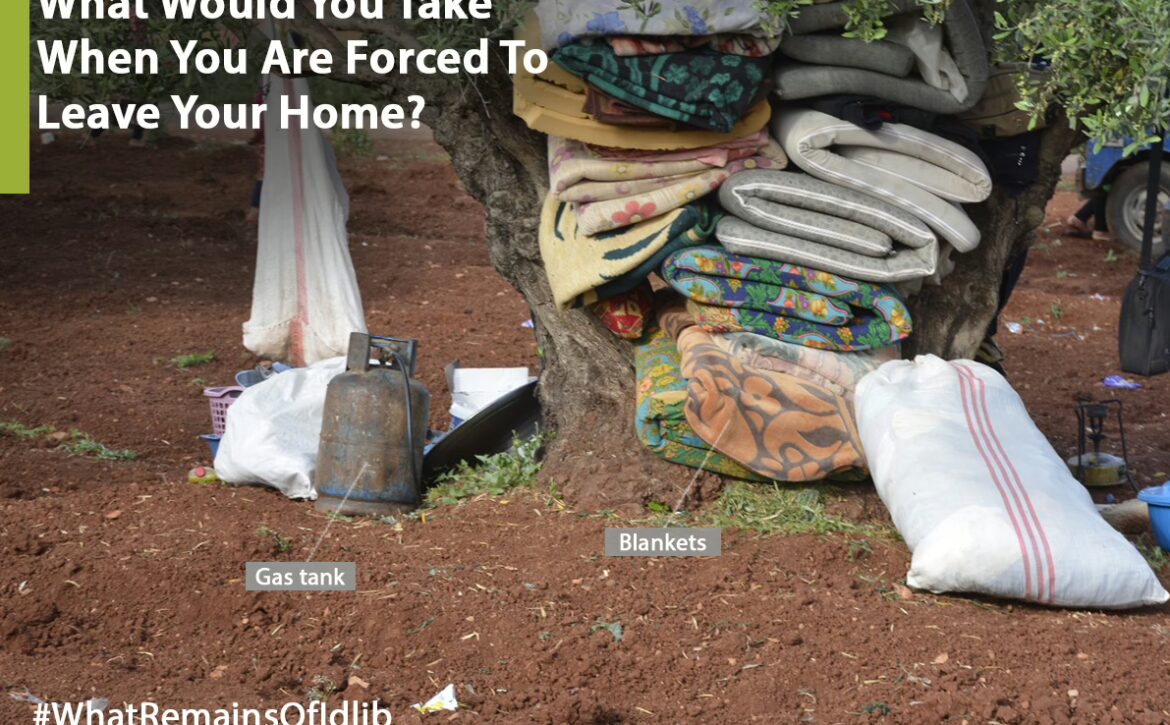 This furniture is all that remains for Muhammed's mother and her family
Muhammed's mother and her family had displaced several times from Kafr_Nabudah and the last displacement was to Atma camps on the Syrian-Turkish border during late summer 2019.
The aunt Muhammed's mother was doing the housework when the airstrikes and artillery raids began targeting the safe civilians' areas in the village.
Muhammed's mother could only carry some basic items from her home, such as blankets, a few clothes, and a food preparation kit, when she and her children, who were trembling in fear, were displaced in search of a safe place even if it was under olive trees….with a little number of blankets and clothes which were not enough to protect her children from this harsh winter.
"My little child Yasser since he was very young till now, he likes to sleep on the same blue mattress that has colorful roses.
" Yasser was carrying his mattress in his hands until the reached the borders as what his mother said and she added, "We reached the end of the world."
WhatRemainsOfIdlib#