Remnants of Idlib – Alya's Friend: The Cat Lulu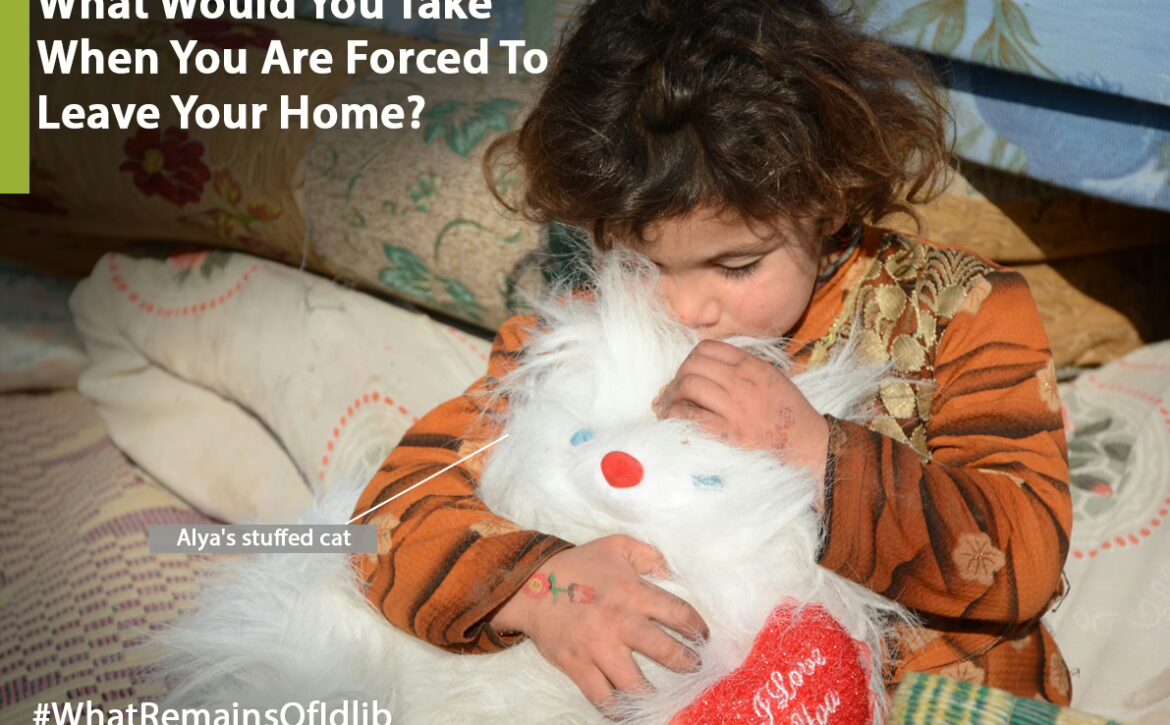 This is all what's left for the 4 year old Alya when she and her family had to leave their house.
Alya became scared frome the voice of the airplanes, and she was crying every day.
Whenever she was scared, she held her toy Lolo and huged her to feel safe.
Alya was displaced from her hometown because there was shelling and bombing on it.
The whole challenging journey she went through until she reached the camps in Ma'aret Tamsrun, Lolo was with her and never left her side.
More than 25,000 families fled their homes in the past few days to escape the intensified attacks that target civilians everywhere in Maarat al-Numan.
Among those families are thousands of children whose fate is uncertain and are denied of their basic rights which put their lives and future at huge risk
It is clear that the international community is being careless about the continuing violations of humanitarian laws, one of which is article 38 of Rights of the Child that obliges all states parties, under international humanitarian law to protect the civilian population in armed conflicts, to take all feasible measures to ensure protection and care of children affected.
WhatRemainsOfIdlib#