New Aid from the UN Enters Northern Syria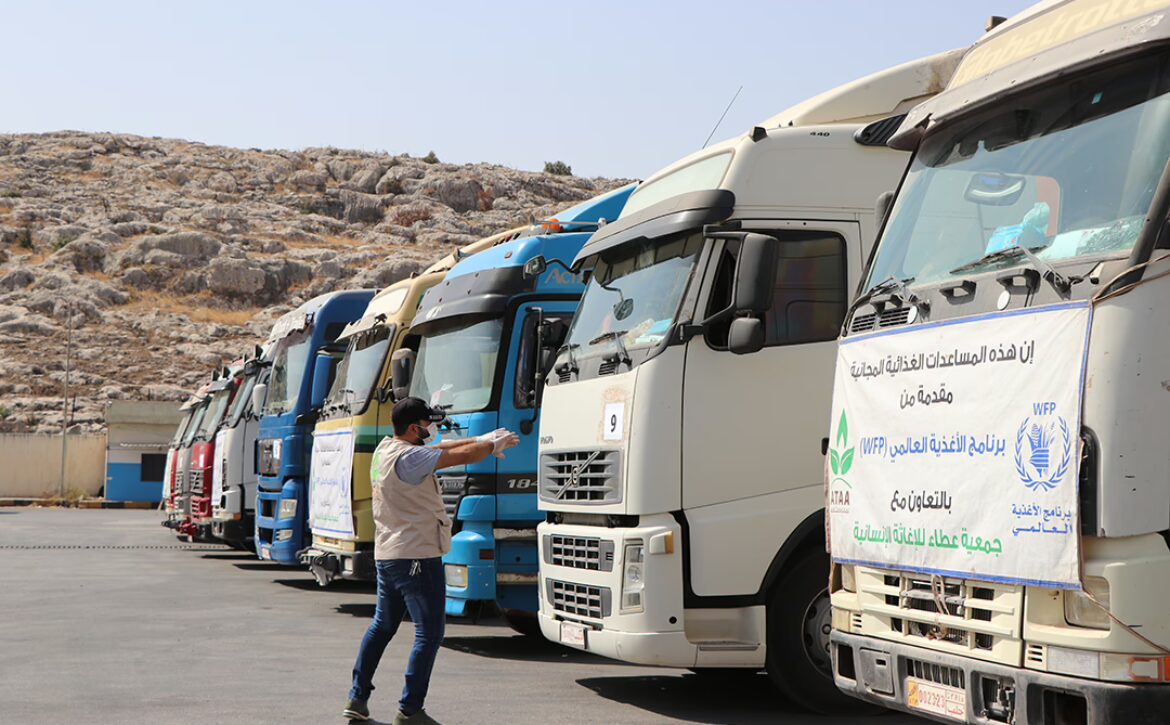 A few days ago, a new convoy of aid from the World Food Program (WFP) arrived in Northern Syria through Bab al-Hawa crossing, coming from the Turkish "Gilo-Gozo" crossing.
The Anadolu Agency stated that the new humanitarian aid convoy consisted of 10 trucks carrying flour, provided by the United Nations, to support needy families in camps and villages in Northern Syria.
According to Osama Zakaria, the director of the World Food Program at ATAA Association, this project aims to help the most vulnerable groups and also to help displaced families to secure the most essential substance for a decent life, at a time when obtaining flour has become one of the biggest concerns that civilians have.
The flour is expected to be distributed to the contracted bakeries in order to be made into bread, and then the bread will be distributed on a daily basis to 43,104 beneficiary families in Atama camps in the countryside of Idlib.
These cross-border aid shipments from Turkey to Syria, occurring under Security Council Resolution number 4052, are considered a "lifeline" for 2.8 million people who depend on humanitarian aid in Northwestern Syria, according to the United Nations Office for the Coordination of Humanitarian Affairs (OCHA).