Final workshop entitled " A Step Towards Better Education"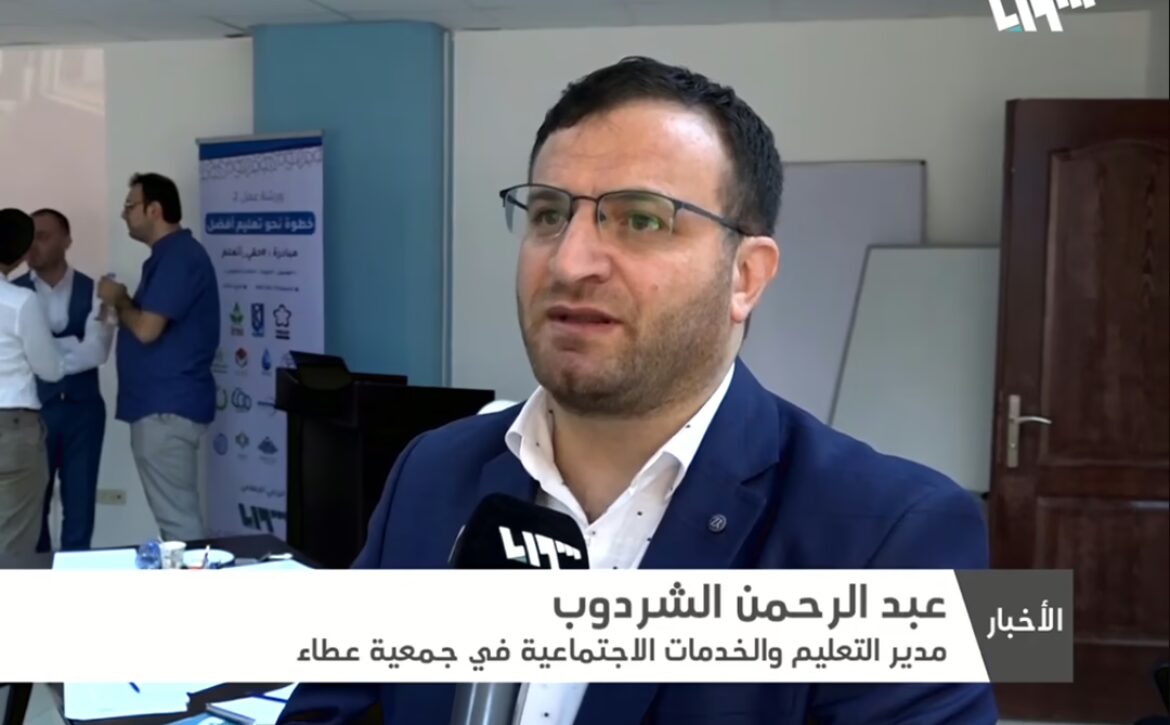 Last Friday, the Turkish city of Gaziantep witnessed a meeting of more than 20 Syrian organizations interested in the field of education inside Syria, as part of the campaign entitled (My right to learn), which is sponsored by Syria TV and in cooperation with ATAA Humanitarian Relief Association and many organizations.
The meeting came as a part of a final workshop entitled "A Step Towards Better Education", the second to complement a first workshop held inside Syria in August, during which the participants discussed the reality of emergency education in northern Syria, following the recent wave of displacement, and they suggested solutions. According to their words
Director of Education and Social Services at ATAA Humanitarian Relief Association (Abdul Rahman Al-Shardoub) said that the objectives of the workshop are to remedy the emergency educational situation in northern Syria, which recently witnessed a massive displacement wave, with the destruction of dozens of schools in the region..
The Education Advisor at "ATAA Association" (Abdel Alim Mohamed Hanoun), added that the initiative (My right to learn) is one step and will be followed by other steps to have a greater impact, and it will be able to impose itself on leading parties and donors, to focus on education and support.
Advocacy Director at ATAA Association (Dima Maarawi) considered that the second workshop was distinguished by the presence of more than 20 organizations and Syrian associations concerned with the field of education, to take the lead in what needs to be done to mobilize public opinion and take serious steps to support education, and to consider this as a link between educational staff inside Syria and between donors and decision-makers
"My right to learn" campaign, according to those who are running it, is trying to highlight the difficulties facing education in northern Syria, especially after the displacement of more than one million civilians from the countryside of Hama and Idlib, which witnessed a violent military campaign launched by Russia and the "Assad regime" for months.
It is noteworthy that the meeting attendants of organizations and Syrian associations, unanimously agreed that an educational disaster may hit the north of Syria after the recent military escalation by Russia and the "Assad regime", stressing that "the proposed solutions to the problems will not be ink on paper, but it will be the future of an entire generation screaming aloud (my right to learn).