Darkoush 2020″ the first swimming race in Northern Syria"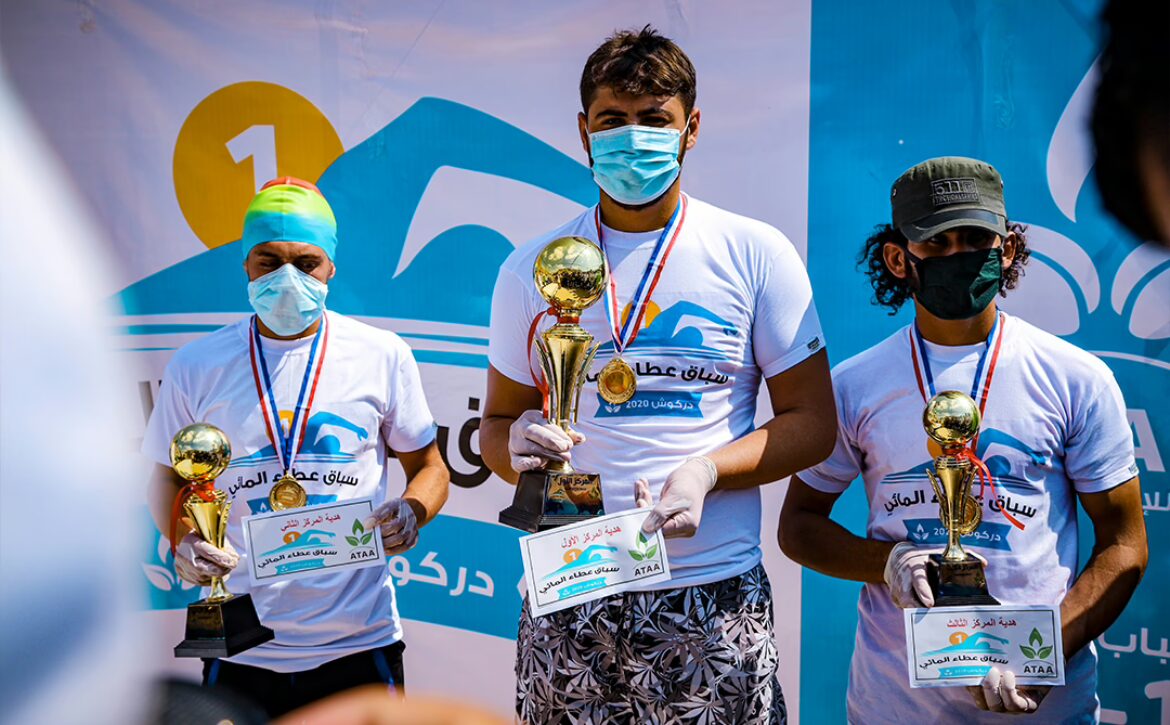 Last Monday, the first ATAA Swimming Water Race was held in Northern Syria, with the participation of more than 50 young competitors, with the presence of a large number of parents and residents, members of the local council in the area of Darkoush, and members of the Syrian Civil Defence.
The race was organized by ATAA Humanitarian Relief Association in the area of ​​Ain Al-Zarqa Spring in the city of Darkoush in the countryside of Idlib. It was the first activity of this kind in the regions of Northern Syria.
According to its organizers, the race aims to activate the role of young people and to encourage them to practice sports and develop their capabilities in sports, and also to integrate the Syrian youth in field activities that create an atmosphere of interaction to develop their personalities and abilities to communicate with others.
In announcing the race, the association also noted its importance in terms of activating the role of humanitarian organizations in relation to the community, and promoting internal Syrian tourist places and suitable picnic places for families in Northern Syria.
Participants competed in the race on three stages by swimming a 100-meter freestyle back and forth, which ended with the young Mustafa Imad Shama winning the competition. Mustafa covered the entire distance within one minute and 3 seconds. Medals were also distributed to all participants who successfully finished the race, while the top winners received cups and special cash prizes.