Ataa organizes a collective breakfast to strengthen the bonds of brotherhood and love among the displaced
A sense of joy and pleasure, and a happy atmosphere full of feelings of friendship and love, was evident in the collective breakfast organized by Ataa, with the generous support of brothers in Palestine 48 Merciful Hearts Association, at Ataa residential gathering in Jarablus, northeast of Aleppo.
Before breakfast, people gathered to watch folk rituals, enjoy the sounds of beautiful anthems that delighted them, then gathered around the tables and started the collective breakfast in a scene that attracts hearts, suggests familiarity and increases the sense of spirituality of Ramadan.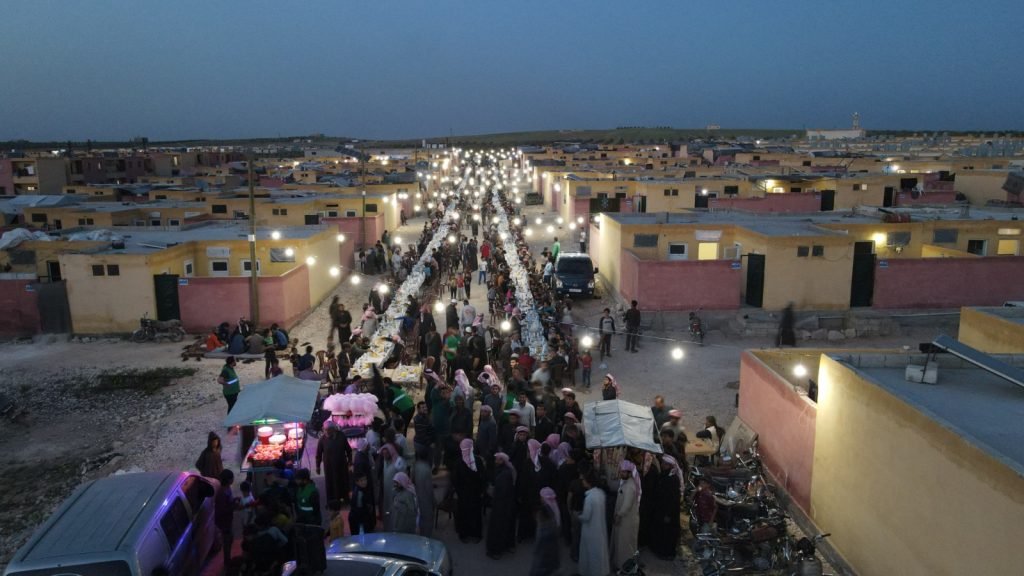 Tariq Hamad, Director of the Office of Jarabulus in Atta, said that the aim is to comfort the families and their participation, in order to confirm the interconnectedness of the people and work to strengthen relations among all participants, as well as spread joy and pleasure and relieve the heavy material burden of IDPs and residing in the gathering.
He added: "Initially the meals were prepared at the residential gathering, after the collective breakfast, we served drinks, desserts and ice cream, and then people gathered exchanging words and laughter here and there
Ataa team sought to create an atmosphere that suited adults and children, through decorations and photography, as well as to implement some movements and games via cartoon and acting characters while offering candy to children and adults on the sound of beautiful anthems.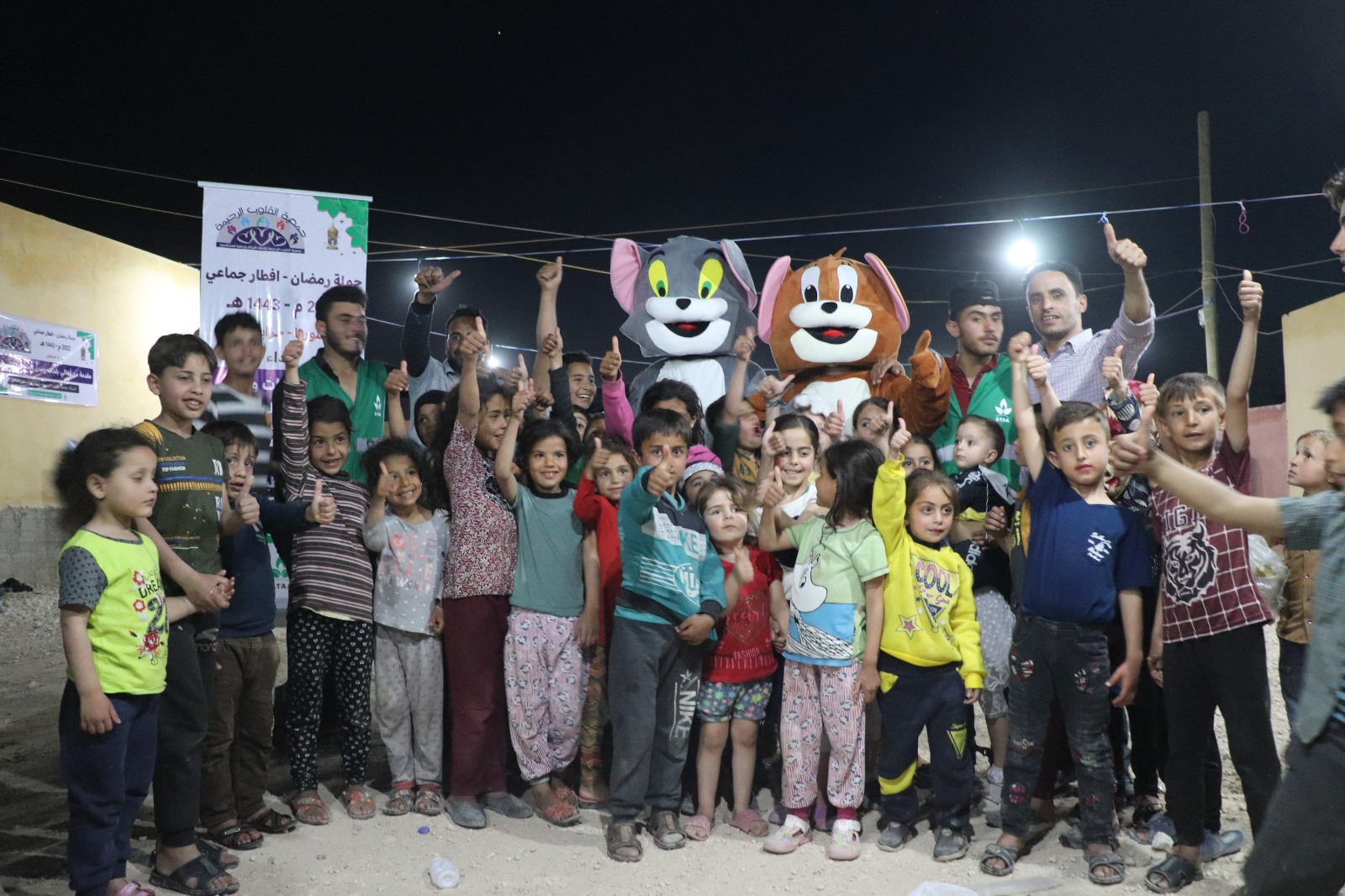 Ataa launched many activities during the current month of Ramadan, from fasting breakfasts, mobile kitchen, distribution of food baskets, dates, and recently collective iftar for 2,500 people at Ataa residential gathering, aimed at enhancing food security and supporting the most vulnerable humanitarian situations.