A Humanitarian Mourning pause for the Death of the "Leader of Humanitarian Work"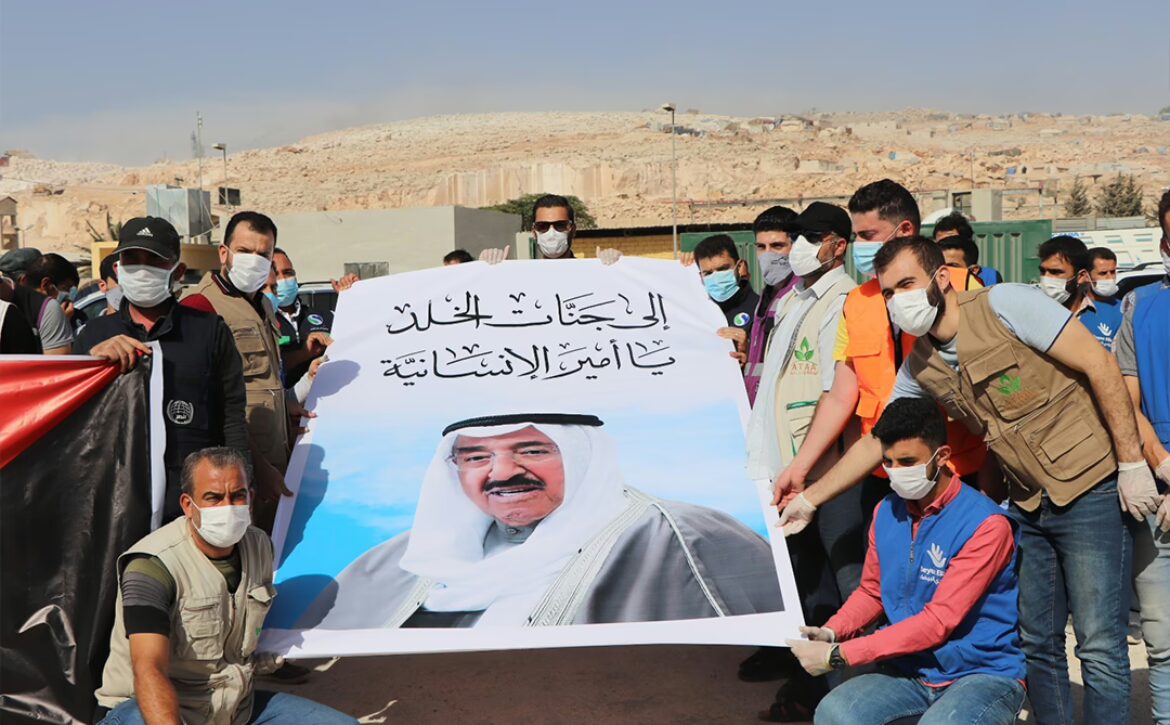 This afternoon, associations and humanitarian organizations in northern Syria organized a mourning pause for the death of the late prince of Kuwait, Sheikh Sabah Al-Ahmad Al-Sabah, who passed away on Tuesday at the age of 91.
The participants in this mourning pause expressed their grief over the departure of one of the most influential figures in humanitarian work worldwide.
The person who won the title of "Leader of Humanitarian Work" in 2014 at a ceremony held by the United Nations to honor him and his country, Kuwait, for their great contributions to humanitarian work all around the world.
The organizers of the pause praised the prince of Kuwait, who is known in the Arab world as the prince of humanity.
They also praised his important role in supporting the displaced Syrian people inside and outside of Syria. Kuwait, government and people, was one of the first and largest supporters of the Syrian people in their suffering and crisis.
May God rest him with his vast mercy, send him to His great heaven, and reward him with great good for what he did for our people.